Shoe Carnival reports a sales decline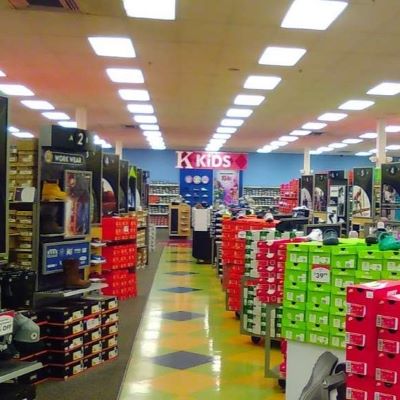 The US-based retailer of footwear and accessories posted net sales of 312.2 million US dollars in the second quarter of 2022, which reflects a drop of 6% as compared to the same period of 2021
Shoe Carnival stated, however, that due to the volatility experienced during 2020 and 2021, the most relevant comparison for the second quarter of 2022 is the second quarter of 2019, before the outbreak of the COVID-19 pandemic and related government stimulus and supply chain disruption.

"The nearly 2.00 US dollars of EPS earned during the first half of 2022 is greater than any full year earnings in our 44 years of operation except for last year's stimulus boosted results. We are proud to deliver our sixth consecutive quarter of double-digit operating income margin and gross profit margin that expanded nearly 600 basis points versus pre-pandemic levels on both a quarterly and year-to-date basis (…) We are optimistic about our long-term growth trajectory and delivering our profitability goals for 2022", commented Mark Worden, President and Chief Executive Officer.



Second Quarter Results
In the second quarter of fiscal 2022, Shoe Carnival's net sales totalled 312.2 million US dollars, down by 6.0%, as compared to the same period of the previous year, but up by 16.4%, on a comparable basis to the second quarter of fiscal 2019.





The company reported a 36.2% gross profit margin in the three months to the 30th of July, which indicates a decline of 470 basis points, as compared to similar period of 2021, "primarily due to higher costs, including higher freight and fuel costs, and the de-leveraging effect of lower sales on buying, distribution an occupancy costs". In comparison to the same quarter of fiscal 2019, the gross profit margin increased by 560 basis points.





Shoe Carnival's net income amounted to 28.9 million US dollars in the second quarter of the current fiscal year, or 1.04 US dollars per diluted share, on a comparable basis to the net income of 44.2 million US dollars and 11.8 million US dollars, or 1.54 US dollars and 0.40 US dollars per diluted share, in the same period of 2021 and 2019, respectively.




Fiscal 2022 Outlook
For fiscal 2022, the company reaffirmed that it is anticipating earnings per share in the range of 3.95 US dollars to 4.15 US dollars. Net sales are expected to be between 1.29 billion US dollars and 1.34 billion US dollars, reflecting growth of between 24% and 29%, as compared to 2019.








Image Credits: businessyab.com