Kankura Golf: ten years devoted to golf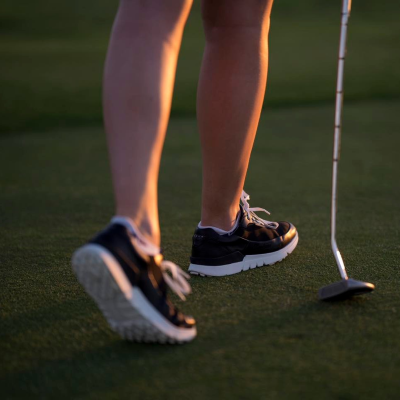 With steady growth, the Portuguese brand of golf footwear has reached the 10-year milestone. Eyes are now set on the American dream and doubling sales already in 2025
Kankura Golf was created ten years ago by António Kankura Salazar. With over 30 years of experience in research, development and design of footwear, Kankura Salazar decided to create its own brand, focused on golf. "When we had the idea to launch our brand, using all the know-how build up over the years, it was clear to us that we could not launch a product that would raise direct competition to our customers", explains António Salazar.

Since its customers work with products for children, men and women, Kankura found in golf a niche market to act. "Getting to golf footwear was fast, none of our clients made this type of footwear. In addition, we were able to use our experience in design, technical development of special soles, features with waterproofing and perfect footwear values that are key in golf footwear".

This is how Kankura Golf was born. As distinctive factors, the head of the company highlights the "design, quality and the fact that it is produced in Portugal with preferentially European materials". Moreover, "sustainability is something we really value from design and production to distribution, and we use Portuguese cork in all models".



Growth Strategy
In the past three years, the brand has gradually grown. "The first years were of learning and consolidation, and now we believe that we are in fact on a growth path", says António Salazar. "Golf itself has been growing in a sustained way". "Being an outdoor activity made in large spaces, it suffered a strong boost during the two pandemic years".





However, the company's leader does not fail to point out the difficulties of expansion, even in a niche market. "It's very difficult to take a brand from a small market to the global market, not only in golf but also in footwear. A brand with notoriety in a market of 80 million inhabitants will always have a greater capacity to expand to other markets".





Northern Europe and Central Europe are the most relevant markets for the brand. However, "we are growing very fast in the Far East markets, such as Vietnam and South Korea". But it's on the American dream that the brand will bet. "The biggest golf market in the world is the US, and we are currently outlining the strategy to start approaching potential American clients and distributors".





"We believe that by investing in key markets, we will be able to grow a lot, doubling our sales by 2025; with some investment support, our goal is to reach 10 million euros by 2033", concludes António Salazar.




For more information about Golf Kankura, please refer to

its website

.







Source and Image Credits: portugueseshoes.pt