Coach launches sub-brand focused on circularity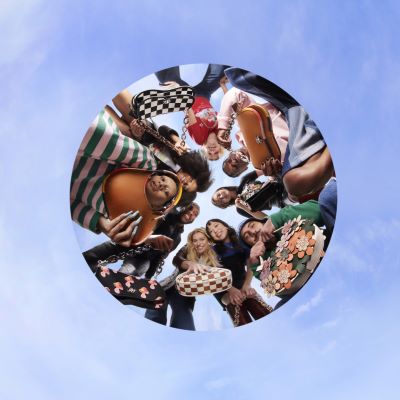 Coachtopia, co-created with a growing community of Gen Z members, was built according to circularity principles aiming to push for a transition to a fully circular fashion system
The first all-gender collection of Coachtopia is made with recycled, repurposed and renewable materials. For example, the leathers used are either generated from production waste or recycled, using at least 50% of leather scraps from tanneries, and the shoes' webbing is created from 100% recycled polyester with soles comprised of renewable sugarcane EVA. Moreover, each of its bags, wallet, footwear and ready-to-wear product brings a digital passport, accessed via an embedded NFC chip, that informs customers of the origins of the materials as well the product's journey.

But Tapestry's owned brand took a step further. Coachtopia was also developed from the onset in collaboration with a growing community of Gen Z individuals, including climate activists, designers, upcyclers, journalists, filmmakers, entrepreneurs and even fashion enthusiasts. The brand aims to invest in this new generation not only to showcase their talent but also to find solutions to the problems fashion is facing.

"Circularity is about reimagining not just the product lifecycle, but the relationship between brand, planet and consumer. That's why we've created Coachtopia as both a discovery lab to pioneer circularity in fashion and a collaborative platform for change. We know that to transform our impacts, we need to fundamentally shift mindsets—from seeing opportunity in waste to designing backwards to taking a more open-source approach to creativity. We've built Coachtopia as an entirely new world within Coach — an agile start-up with a mission to reimagine the end-to-end system", commented Joon Silverstein, SVP, Global Marketing, Creative and Sustainability at Coach and Head of Coachtopia.

Coachtopia has already launched in the US, Canada and the UK, but will expand to Asia later this year.

Image Credits: flaunt.com