International buyers back at MICAM in full force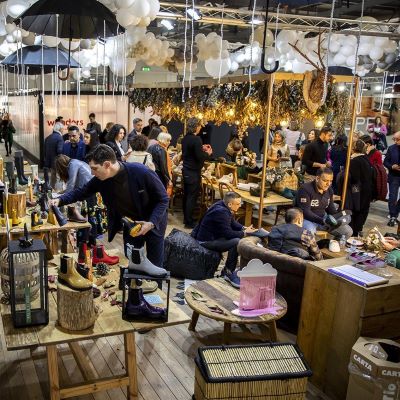 Buyers numbers at the last edition of the international footwear trade fair increased by 25% over the previous edition, with about half of them visiting from abroad
The 95th edition of MICAM Milano and its sisters fairs, namely MIPEL, TheOneMilano and HOMI Fashion & Jewels, which hosted a total of more than 1 800 exhibitors, closed on the 23rd of February, with an attendance of 48 276 professional visitors, up by 25% as compared to the previous edition. The organization highlighted that "international buyers responded particularly well", as about half of them came from outside of Italy – Germany, France, the United Kingdom, Greece, and Spain were the best performing European nations, but "excellent results were also registered from such distant lands as South Korea, Japan and Kazakhstan".

In addition to the networking and business opportunities, visitors were able to participate in several initiatives that addressed issues such as sustainability, innovation, and trends. But the role of education in training in the industry took centre stage with the focus placed on the event 'Training, orientation, certification of competences: Confindustria Moda, Rete TAM and Unioncamere for the growth of talent'.

The events were also attended by government representatives, such as Ministers Daniela Santanché and Matteo Salvini, deputy minister Valentino Valentini, sub-secretaries Lucia Albano and Paola Frassinetti, alongside many representatives from local institutions. They "recalled the importance of working together as a system including all the sectors represented at the trade fairs, the unique qualities of 'Made in Italy'" – emphasized the organization of the event – "and the central role of education and training in ensuring the nation's competitiveness".

The next edition of MICAM Milano, Mipel and TheOneMilano will take place from the 17th through the 20th of September 2023, while HOMI Fashion&Jewels is scheduled for the 15th through 18th of September 2023, as usual, all together at Fiera Milano (Rho).

Image Credits: themicam.com