French Edit Pop-Up opens at Chelsea Market in NY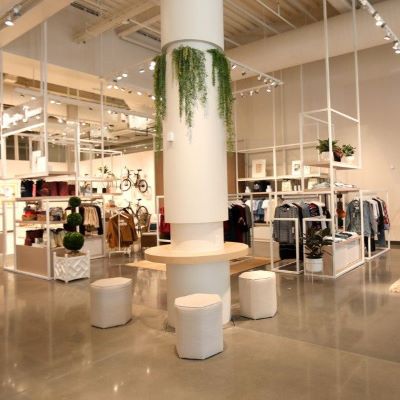 The French Footwear Edit Pop-Up opened on the 1st of October at Neighbourhood Goods in Chelsea Market, featuring six brands that display the diversity of French craftsmanship in shoes
This pop-up, whose organization was spearheaded by the French Footwear Federation in collaboration with Business France, will run until the end of the month, displaying a complete compilation of fine French footwear manufacturers, with a variety of options from activewear, luxury, formal, and casual shoe brands. Its location at the heart of Chelsea Market, one of the most highly trafficked shopping areas of NYC, will enable customers and buyers to fully experience the French brands in person, at a time when more and more Americans return to the office and events in person.

"We are delighted to work with Neighborhood Goods to showcase all that the French footwear sector has to offer. This pop-up store is an excellent opportunity to present a selection of brands that truly illustrate the exquisite craftsmanship available amongst French footwear companies; a sector that represents over 200 companies and over 14 million pairs of shoes 'Made in France' annually. The French Edit aims to promote this expertise internationally, with the support of our organizational partner Business France", commented Michelle Guilloux-Bonnet, Head of the French Footwear Federation.

At French Edit Pop-Up, visitors will find Arche's colourful leather shoes, Avril Gau's exquisite leather booties, Anthology's timeless styles, and Pare Gabia's espadrilles. The store also features eco-friendly options, such as Etre Amis, which uses recycled or upcycled materials to promote sustainability, or Craie studio, which uses certified GOTS and OekoTex materials.

Image Credits: rli.uk.com