Farfetch posts GMV and revenue growth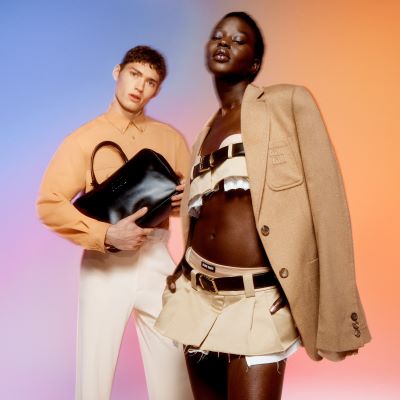 Following the acquisition of a 47.5% stake in YOOX Net-A-Porter (YNAP), part of Richemont's group, the luxury online retailer announced results for the second quarter of fiscal 2022
In the three months ended on the 30th of June, Farfetch's Gross Merchandise Value (GMV) increased by 1.3%, totalling 1.02 billion US dollars, on a comparable basis to the same period of last year.

The company's Digital Platform GMV amounted to 883.1 million US dollars in this period, down by 3.3%, as compared to the second quarter of 2021, reflecting "continuing headwinds from suspension of trade in Russia, where trade has been ceased since March 2022, and China, where regional COVID-19 restrictions continue to impact orders in Mainland China".

On the other hand, Brand Platform GMV grew by 47.3% in the second quarter of the current fiscal year, as compared to the similar period of the prior year, reaching 107.1 million US dollars, thanks to a partial recovery from delayed shipments in first quarter and strong demand for New Guards' brands' Autumn-Winter 2022 collections. In-Store GMV amounted to 30.2 million US dollars in this period, rising by 38.8%.

In the second quarter of fiscal 2022, Farfetch's revenue reached 579.3 million US dollars, which reflects growth of 10.7%, as compared to the same quarter of 2021. This result "was driven by a 60.3% increase in Brand Platform Revenue to 116.6 million US dollars, a 52.0% growth in In-Store Revenue and an increase in Digital Platform Revenue of 0.7%".

Adjusted EBITDA was down by 3.6 million US dollars, amounting to 24.2 million US dollars, while Adjusted EBITDA Margin worsened to minus 4.9% in this second quarter from minus 4.7% last year, mainly due to higher growth in general and administrative expenses as compared to growth in adjusted revenue.

The luxury online retailer reported that profit after tax declined by 20.2 million US dollars in this second quarter, amounting to 67.7 million US dollars, "with the increase in gross profit of 37.6 million US dollars more than offset by an increase in selling, general and administrative expense of 54.9 million US dollars".

Full Year Outlook
"We are navigating a volatile macro environment adeptly, continuing to post growth compounding on what has been a tremendous 3-year run for Farfetch, a period that saw our business double as measured by our GMV. This makes me extremely bullish for 2023, a year when we will lap our closure of our Russia operations, expect China to turn into a tailwind, and will start to see the fruits of large deals signed this year with Reebok, Neiman Marcus Group and Salvatore Ferragamo", commented José Neves, Farfetch Founder, Chairman and CEO.





Farfetch is anticipating fiscal 2022 Digital Platform GMV growth between 0% to 5% and Brand Platform GMV Growth of 0% to 10%, as compared to 2021. The company is also targeting break-even Adjusted EBITDA.








Image Credits: drapersonline.com