Farfetch announces first quarter results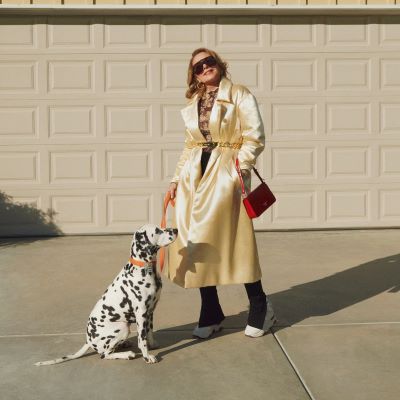 The luxury e-commerce platform posted revenue and GMV growth in the first quarter of 2022 despite COVID-19 related restrictions in China and the ceasing of operations in Russia
"Our core business remains very strong, in spite of the macro events in China and ceasing operations in Russia, which impacted our performance and outlook. We are galvanized by the opportunity to focus our efforts in 2022 to further rationalize our business, aligning our fixed cost profile with lower near-term growth, which I believe will enable us to exit 2022 from a position of strength. Outside these external factors, we saw strong marketplace growth in the Americas and the Middle East, in first quarter 2022, our customer and luxury brand relations are going from strength to strength, and we continue to make progress towards our mission of building the global platform for luxury", commented José Neves, Farfetch Founder, Chairman and CEO.



First Quarter Results
In the first quarter of 2022, Farfetch reported that Gross Merchandise Value (GMV) increased by 1.7%, reaching 930.0 million US dollars, on a comparable basis to GMV of 915.6 million US dollars in the same period of last year.





Specifically, Digital Platform GMV totalled 809.5 million US dollars in the referred period, which reflects a growth of 2.5% year-over-year. The company highlighted that this result was driven by "increases in full-priced item mix and number of items per order, as well as strong growth in the Americas, Middle East and Korea", but offset "by softer demand in other key markets including Russia, where trade was suspended from March 2022 with no indication of when trade might resume, and China, where continuing local COVID-19 restrictions continue to impact orders".





Brand Platform GMV dropped by 11.2%, amounting to 99.7 million US dollars, "due to continued delays in order shipments and resulting cancellations arising from the migration to a new warehouse partner". In-store GMV grew by 62.0% to 21.5 million US dollars.





In the three months to the 31st of March, revenue rose by 6.1%, totalling 514 million US dollars, as compared to the first quarter of the previous year. The increase was mainly driven by a 9.3% growth in the Digital Platform Revenue to 395.6 million US dollars and a 74.8% rise in In-Store Revenue, offset by a 10.5% decrease in Brand Platform Revenue to 100.5 million US dollars.





Adjusted EBITDA totalled (35.8) million US dollars in the first quarter of 2022 (down by 16.6 million US dollars in the first quarter of 2021) and adjusted EBITDA margin declined from (4.7%) to (8.2%), thanks to the decline in Brand Platform Revenue.



Fiscal 2022 Outlook
For fiscal 2022, the company is expecting Digital Platform GMV growth between 5% and 10% and Brand Platform GMV growth of 10% to 15%, on a comparable basis to fiscal 2021. It is also anticipating an adjusted EBITDA margin of 0% to 1%.






Image Credits: theimpression.com