adidas: more than 60% of products will be made with sustainable materials in 2021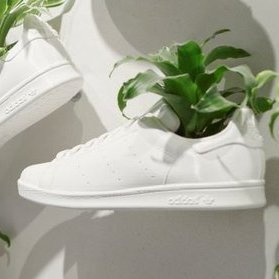 Ranging from football jerseys made with recycled polyester to the vegan version of the iconic Stan Smith – in 2021, for the first time, more than 60% of all adidas products will be made with sustainable materials
With this announcement, adidas is moving closer toward its objective to "end plastic waste". From 2024 onward, adidas will shift to using only recycled polyester, an upgrade from the exclusively usage of sustainable cotton since 2018.

"Sustainability is an integral part of the adidas business philosophy. We have continued to invest in sustainability initiatives during the coronavirus pandemic and we will significantly expand our range of sustainable products in 2021. To this end, for example, we have worked with our suppliers to create the structures that make it possible to process recycled materials on a large scale. Not only does our commitment make adidas more sustainable, but it also drives the development of the whole industry", commented adidas CEO Kasper Rorsted.

Some of the key aspects of the announcement:
- For the first time in 2021, adidas will use more than 60% recycled polyester in its products. From 2024 onward, adidas is committed to using only recycled polyester;
- Since 2015, adidas has been collaborating with the environmental organization Parley for the Oceans. In 2021, adidas aims to produce 17 million pairs of shoes with recycled plastic waste collected from beaches and coastal regions, after more than 15 million in 2020;
- adidas is continuously expanding its vegan product offer and completely renounces the use of fur;
- In cooperation with partners, adidas is developing plant-based leather, recycled cotton;
- In partnership with the company's suppliers, adidas aims to achieve global climate neutrality by 2050 and in its entire supply chain.
- Company-owned photovoltaic systems with a current installed capacity of 1.4 megawatts generate green electricity. adidas has reduced its overall carbon footprint at its company sites by more than 50% compared to 2015.