Saucony appoints Shawn Hoy as VP of product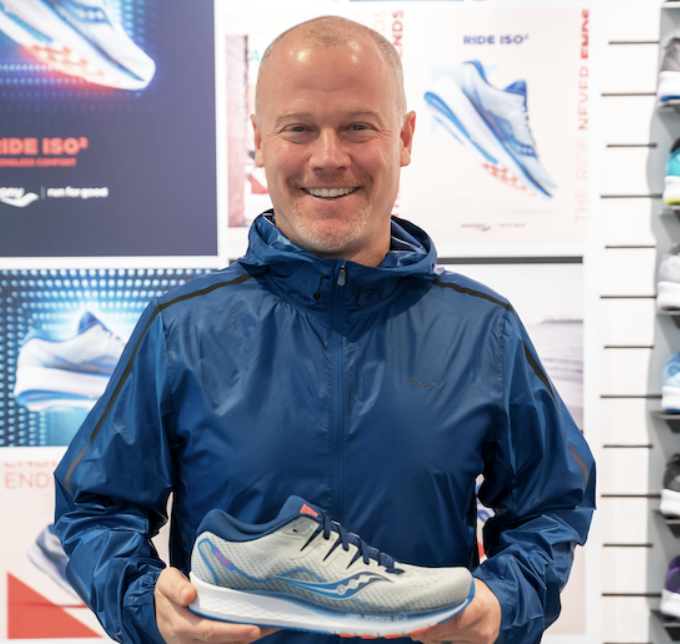 One of the business divisions of Wolverine Worldwide Inc. ,Saucony, appointed Nike veteran Shawn M. Hoy to Vice President of global product, effective immediately. He will report directly to Anne Cavasssa, President of the division
"Saucony is a runner-first brand focused on performance innovation, and Shawn is a visionary product leader who has a powerful way of thinking about innovation-driven growth", commented Anne Cavassa, adding: "Shawn comes to us with an innate ability to see new things and new opportunities, anticipating the ever-changing needs of the consumer, the retailer and the market. His tremendous athletic footwear experience and runner insight will be invaluable as we continue to build on our award-winning product portfolio."

Hoy experience in the premium footwear industry includes executive positions in strategic business planning, product marketing, and innovation strategy. Hoy joins Saucony from Nike where he held a variety of strategic planning and senior product roles, including the management of product portfolios in Running, Training, Basketball, and Soccer. As Nike's Football (Soccer) Footwear Product Director, Hoy was a member of a team recognized with a Nike Global Maxim "Innovation" Award for work on the brand's 2014 World Cup footwear line. Prior to Nike, Hoy worked as a management consultant with various firms, including McKinsey & Company and Bain & Company.

"Saucony has built an impressive legacy of game-changing innovation stories and performance running footwear, and I look forward to working with Anne and the whole Saucony team to further advance the brand's product playbook", stated Hoy. "To me, product is key, and the athlete is the lifeblood of product innovation. We will continue to rely on our community of runners and retail partners to help us create the best gear and running experience for people everywhere", he concluded.


Source / Image Credits: SGB Media