Vietnam footwear industry reports 21.9% growth on exports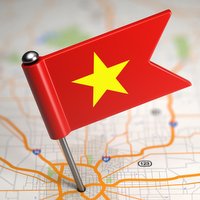 The General Statistics Office of Vietnam (GSO) announced 21.9% growth for footwear exports during the period January to April 2014. The industry aims to achieve an annual increase in sales of 20% to reach the barrier of 12 billion USD
The average monthly growth in export sales of over 20%, is locally attributable to rising consumption and improvements in standards of living in countries around the world, most notably in the European Union (EU). The Vietnamese industry is also enjoying the benefits from the Generalized System of Preferences (GSP) offered by the EU since January 2014.

Expectations around the performance of the Vietnamese industry are high for the current year. Allied to the prospect of European recovery, there are also good prospects in relation to one of the major trade agreement being negotiated at the moment, the Trans-Pacific Partnership (TPP), which is seen as a source of numerous opportunities for footwear exporters in the near future, allowing more competitive access to such markers as the US and Japan.

Vietnamese press claims that local footwear exporters are making use of importers' shift to new locations to select new goods suppliers, as a consequence of rising labor costs in China. And to meet the increasing demand for footwear Vietnamese businesses are expanding their production scale and working on product quality, with many local exporters saying they are backlogged on orders for the next six months.

Despite this apparent set of good news, there is a paradox within the Vietnamese footwear sector, as the huge share of footwear exports can be attributable to foreign direct investment, which results in a significant part of the profits being booked with the multinational companies operating in the country. This raises some issues that must be addressed by the Vietnam footwear industry in the near future, namely, work on strategies to increase the value added in nationally owned businesses, and make the most of the recent investment in upgrading technology and modernization of the production chain. Some also alert to the huge dependency of the industry on imported input materials.