Themes of the 2014 World Footwear Congress announced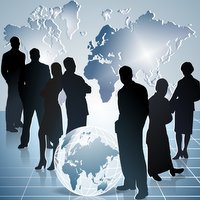 A recent communication from the Confederation of the Footwear Industry unveils the themes to be discussed at the 5th World Footwear Congress in Mexico.
The fifth edition of the World Footwear Congress, to be held in Leon, Mexico, on the 24th and 25th of November 2014, will focus on discussions around the topic "
Keeping One Step Ahead: Meeting the Challenges of the Footwear Sector
".
Mr. Jean-Pierre Renaudin
, President of CEC announced that the three main themes will be:
I. Evolution of footwear consumption in the world: the strength of brands, and the segmentation of strategies to respond to multiple consumer requests.
II. Access to markets: the increase of restrictive measures and the different types of distribution channels (multi and mono-channels, e-commerce, etc.). The role of fair trades.
III. Footwear production strategies and access to raw materials: delocalisation, outsourcing, etc., and the challenges matching raw materials supply and demand.
The Congress will include round tables for each of the topics in order to facilitate the interchange of opinions between all categories of stakeholders. "We would like to create at global level the same that we have achieved in the EU: a true dialogue that allows to identify and debate the problems, as well as to find the solutions", added Mr. Renaudin. "We are convinced that the Mexico Congress will provide the right forum for these solutions."
After Rio de Janeiro in 2011, the lead has now been taken by Mexico and Guanajuato, the home state of the city of Leon, where the 5th World Footwear Congress will be held. Guanajuato is one of the leading footwear manufacturing States in Mexico together with Jalisco and Estado de Mexico, with an industry characterized by a strong commitment to high international quality standards and a passion for design and innovation, which adds to outstanding experience and excellent reputation in organizing international events.
Mr. Jean-Pierre Renaudin, reinforced the reasons for choosing the Mexican city as host of the event: "Leon produces 70% of the 244 million pairs of the Mexican footwear (...) Mexico is a good example of an open market, and as such, Free Trade Agreements have been signed with major trading partners in the world, besides being a Member of NAFTA. This is what our Congress is all about. The CEC wants to reach outside the EU borders. We want to go global! The first three editions were in Europe, the fourth in Rio de Janeiro, and the fifth will be in Leon. With the Congresses we wish to promote a dialogue with all worldwide stakeholders, as well as to spread the importance and challenges of our footwear sector with public authorities."
The Congress expects to gather hundreds of participants from all over the world, including footwear associations, manufacturers, suppliers, retailers, journalists, policy makers, educational centers and opinion leaders.
For more information about the 2014 World Footwear Congress please visit the website:
https://www.worldfootwearcongressleon2014.com/