Wolverine unveils customization workshop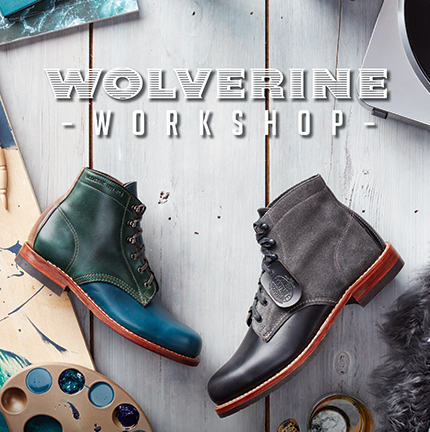 The Michigan-based footwear giant has announced the Wolverine Workshop, a new customization service allowing customers to design their own Wolverine 1000 Mile Boots at wolverine.com and at the Wolverine Company Store in New York
"This is an opportunity for people to play the designer role and build a boot that is
unique and one of a kind
to them", stated Todd Yates, President of Wolverine, adding: "By combining the quality craftsmanship and timeless pattern of the 1000 Mile Boot with the personality and style of our customers, we hope to connect with both brand loyalists and new customers alike."
Customers can create a
fully personalized design
from Wolverine's Original 1000 Mile Boot pattern, choosing from premium upper materials including Horween leather and Charles F. Stead suede ranging from classic brown to hot pink, as well as selecting the outsole, eyelets, laces, stitching colors and monogram. Handcrafted at Wolverine's Big Rapids, Michigan, factory, custom boots start at 400 US dollars.
"The Wolverine Workshop harkens back to the time of cobblers who handcrafted boots for their customers one pair at a time," said Carrie Hill, senior design manager for Wolverine. She continued: "We are fortunate to have a factory which can execute excellent quality craftsmanship and attention to detail, allowing our customers today to personalize every detail of their 1000 Mile Boots."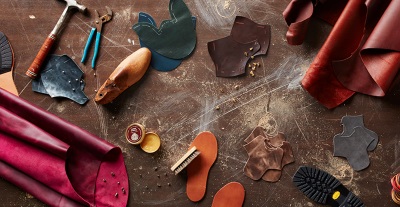 Custom boots are available in men's and women's sizes, and each of the following components are customizable:
• Material for the quarter, vamp, heel, tongue, foot bed and hangtag (13 options)
• Outsole (3 options)
• Eyelets (6 options)
• Laces (7 options)
• Upper stitch color (3 options)
• Welt stich color (4 options)
• Monogram etched on the heel, tongue or hangtag
At Wolverine Company Store, located at 254 Elizabeth Street, New York, customers are offered a hands-on experience with all materials and steps that go into building a custom Wolverine 1000 Mile Boot before placing their order. Customers nationwide can visit
www.wolverine.com/custom
to view informational videos on leather and suede options, browse curated custom product galleries for inspiration, and place their orders.