Wolverine posts falling revenue but keeps confident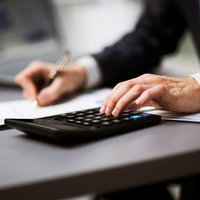 The US-based outdoor footwear group has reported revenue declining by 8.5% in the first quarter of the year. CEO said figures exceeded the group's expectations with the company well positioned to achieve its full-year objectives

"We exceeded expectations for both revenue and earnings in the first quarter and believe the company is well-positioned to achieve our objectives for the year", commented Blake W. Krueger, Wolverine Worldwide's Chairman, Chief Executive Officer and President, adding: "The actions we have taken over the past several quarters - particularly reorganizing our brand groups, adjusting our store fleet to address changing consumer preferences and assigning new leadership to key strategic initiatives - have gained traction and are already having a positive impact. Our portfolio of leading brands and continued operational excellence served us well during the quarter and will provide us with critical competitive advantages moving forward."

First quarter reported revenue totaled 577.6 million US dollars, declining by 8.5% from similar period last year, but exceeding guidance of the company.

Adjusted gross margin on a constant currency basis was 41.6%, an increase of 20 basis points versus the prior year. Reported gross margin was 39.6%, compared to 41.4% in the prior year.

Wolverine is reaffirming its revenue guidance for fiscal 2016. Consolidated reported revenue is expected to be in the range of 2.475 billion US dollars to 2.575 billion US dollars, representing an underlying revenue decline in the range of approximately 4.3% to 0.5%. On a reported basis, a revenue decline in the range of approximately 8.0% to 4.3% is expected.

"Our business model continues to provide a strong foundation and to mitigate global macroeconomic risks. Additionally, our recent strategic actions are progressing well and gaining strong momentum", stated Blake W. Krueger.