Wolverine Worldwide's fourth-quarter earnings up by 33%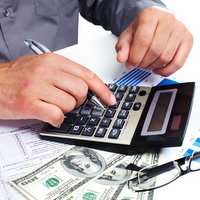 US-based footwear giant closed the year with revenue and earnings in line with expectations. The company is satisfied with the recently operated strategic reorganization of its operations

"We finished the year with both revenue and adjusted earnings per share in line with our expectations for the fourth quarter, highlighted by significant growth in adjusted earnings per share on a constant currency basis", commented Blake W. Krueger, Wolverine Worldwide's Chairman, Chief Executive Officer and President, adding: "Our ability to deliver strong earnings in a challenging global retail and consumer environment continues to validate the power of our diversified brand portfolio and disciplined operational execution. Looking back on the full year, we made significant progress against our strategic priorities, including investing in global organic growth for our key brands and e-commerce."

Fourth quarter reported revenue of 751.2 million US dollars was in line with guidance. On a reported basis, revenue declined by 7.1% compared to similar period in the previous year.

Reported e-commerce revenue growth accelerated in the fourth quarter to approximately 25%.

Full year reported revenue totaled 2.69 billion US dollars and was in line with guidance. On a reported basis, revenue declined by 2.5 % compared to the previous year. Full-year reported e-commerce revenue grew approximately 20%.

The company expects the global retail environment to remain challenging in 2016, with the current domestic retail channel inventory overhang and the slowdown in China potentially impacting key markets. The significantly stronger US dollar is also a meaningful headwind on the company's outlook for fiscal 2016. Planned retail store closures and the exit of the Cushe business will also impact the year ahead.

For fiscal 2016, the company expects consolidated reported revenue in the range of 2.475 billion to 2.575 billion US dollars, with foreign exchange, planned store closures, and the exit of the Cushe business represent approximately 100 million US dollars of revenue impact to fiscal 2016.

"Our business model is well-suited for challenging retail environments, built on our diversified brand portfolio, extensive global reach and history as strong operators", said Blake W. Krueger, adding: "The company's omni-channel investments have accelerated e-commerce growth in the past year, and our Strategic Realignment Plan is proceeding as planned. We believe our recent actions to strategically reorganize our brand operating groups under the right leadership and to plan for a meaningful investment in consumer insights and product innovation position us well as we enter the new year. I am excited about the year ahead."