DSW reduces sales and earnings guidance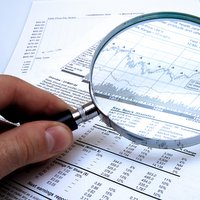 The US-based footwear and accessories retailer announced financial results for the quarter with a decrease in comparable sales. The company adjusted their guidance based on current state of the business
"We have reduced our sales and earnings guidance to reflect the current trend of our business in a challenging retail environment. This is the prudent action to take so that inventory, expenses and capital investments are aligned to maximize profitability and positioned to expand earnings as our trend improves", stated Roger Rawlins, Chief Executive Officer adding: "Over the past three years, we have invested heavily in technology, stores, marketing and support services. These investments have driven sales, but we haven't grown our bottom line. We have begun an assessment of our cost structure to improve earnings and reinforce our competitive position in a rapidly changing environment."

DSW sales increased by 3.9% totaling 681 million US dollars, including 15.1 million US dollars from Ebuys, with comparable sales decreasing by 1.6% compared to last year's increase of 5.1%.

Reported net income totaled 30.0 million US dollars (0.36 US dollars per diluted share), including pre-tax charges of 4.5 million US dollars from purchase accounting, transaction costs and fair market value accounting charges resulting from the acquisition of Ebuys.

Adjusted net income has reached 32.8 million US dollars (0.40 US dollars per diluted share), excluding acquisition related costs.

The company's Board of Directors declared a quarterly cash dividend payment of 0.20 US dollar per share. The dividend will be paid to shareholders on the 30th of June 2016.

DSW revised its full year earnings guidance to 1.32 US dollars to 1.42 US dollars per share, reflecting expectations for softer sales for the balance of the year in a challenging retail environment.