DSW with management changes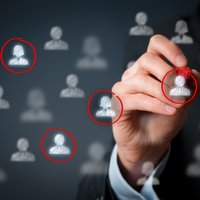 The Ohio-based company has announced its CEO transition. The footwear retailer has named Roger Rawlins as new CEO, succeeding Mike MacDonald who is retiring
Roger L. Rawlins, Executive Vice President and Chief Innovation Officer, will succeed Michael R. MacDonald as Chief Executive Officer, effective from the 1st of January. Mr. Rawlins will also be appointed to the DSW Board of Directors.

The company communicated that Mr. MacDonald, who is retiring from DSW and from the Board of Directors, will remain with the Company through the end of the year to help ensure a smooth transition.

Mr. Rawlins has extensive retail leadership experience including nearly a decade of experience with DSW. Prior to his current role, Mr. Rawlins served as Executive Vice President, Omni Channel, Senior Vice President and General Manager of DSW.com and Vice President, Finance and Controller. Prior to joining DSW in 2006, Mr. Rawlins

Jay L. Schottenstein, Chairman of DSW's Board of Directors said: "As part of our succession planning process, we are pleased to name an executive of Roger's caliber to be our next CEO. Over the past three years we have made significant strides in our evolution to a more customer-centric company, and today we have a strong platform in place. Notwithstanding the challenging retail environment, I am confident we have the right plan – and that Roger is the right leader – to continue executing our strategy to meet our customers' needs and deliver long-term value for our shareholders."

Mr. MacDonald commented: "It has been a tremendous privilege to lead DSW. As we transition leadership to Roger, I am confident we have the right person to lead the Company forward. Roger is an industry veteran with deep knowledge of all aspects of DSW's business, and he has been instrumental in leading many initiatives that are critical to addressing the shifting needs of the consumer. I look forward to working with Roger to ensure a smooth and seamless transition."

Mr. Rawlins said: "We will strive to develop new and innovative opportunities to expand the reach of the DSW brand and drive shareholder value."

DSW also announced preliminary financial results for the 13-week period ending on the 31st of October. The Company expects third quarter revenues to be approximately 665 million US dollars, with comparable sales declining by approximately 3.9%. According to the retailer the weaker than expected preliminary third quarter results reflect the general slowing of US retail traffic and weak sales within DSW's women's footwear category, due in part to unseasonably warm temperatures during the quarter.