Geox with 6.1% growth in turnover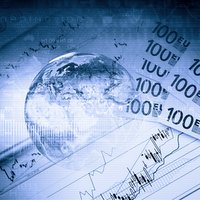 The Italy-based company announced the results for the first nine months of the year. Sales and profitability up in the period

Mario Moretti Polegato, Chairman and Founder of Geox, commented: "I am satisfied with the results achieved also in this third quarter, which closed with both revenues and profitability on the rise. Sales in the first nine months increased by 6% thanks to the positive performance of the multibrand channel, up by 7%, and to the satisfactory trend recorded by comparable sales of our direct and franchised stores, up by 4%."

First nine months consolidated net sales increased by 6.1% (3.9% at constant exchange rates) totaling 708.9 million euros. Footwear sales, which accounted for roughly 90% of total consolidated sales, amounted to 639.6 million euros and increased by 9.3%. Apparel sales, representing 10% of consolidated sales, totaled 69.3 million euros, down from 83.0 million euros in similar period in 2014.

Sales in Italy, the group's main market, which accounted for 34% of sales, in line with the first nine months 2014, amounted to 238.1 million euros (a 5.4% increase compared to similar period in the previous year). Sales in Europe (43% of total sales) grew by 3.0% reaching 303.5 million euros. In North American sales amounted to 46.1 million euros, an increase of 13.9% (+1.7% at constant exchange rates). Sales in Other Countries increased by 12.9% compared to the first nine months of 2014 (+5.6% at constant exchange rates).

Sales of the DOS channel grew by 9.5% totaling 276.6 million euros, a performance mainly driven by new openings and by comparable store sales growth recorded on DOS channel (+4.1%). Sales of the franchising channel, totaling 121.5 million euros, registered a decrease of 3.3% and a sales from the multibrand stores amounted to 310.8 million euros, with an increase of 7.1%.

As at the 30th of September the overall number of Geox shops was 1 157 of which 470 were DOS. During the first nine months of 2015, 84 new Geox shops were opened and 152 have been closed, in line with the rationalization plan of the DOS network.