Geox accelerates again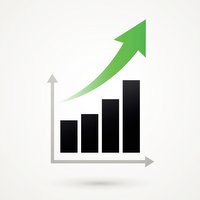 Italy-based company closed 2014 with a 9.3% growth in turnover. Excellent results in Italy, France and Spain. Solid performance, at international level, by all distribution channels
Mario Moretti Polegato, Chairman and founder of
Geox
, commented: "I am satisfied with the results achieved by Geox Group in 2014 that confirm the positive path to renewal and growth that commenced with the presentation of the strategic plan in November 2013. Overall, turnover grew by 9.3%, thanks, in particular, to a very positive second half, which showed a strong recovery in both the multi-brand channel that grew by 15.9% with a complete reversal of the trend recorded in the first half, and in the franchising channel, the comparable sales of which grew by 10.4% in the same period. Our directly operated stores have also performed extremely positively with an increase in comparable turnover of 7.9% in 2014. The overall results are in line with our medium/long-term strategic objectives, which aim for sustainable, durable and profitable growth of our business by combining the competitive advantage of our technology and patents, which are the essence and the main strength of Geox, with the ability to offer the arket a contemporary product that customers want, with a focus on distribution while seeking to achieve maximum operational efficiency".
In 2014
Geox
's consolidated net sales grew by 9.3% (10.1% at constant exchange rates) to reach 824.2 million euros. Footwear sales represented 88% of consolidated sales, amounting to 721.7 million euros, with a 10.3% increase compared to 2013. Apparel sales accounted for 12% of consolidated sales amounting to 102.5 million euros, with a 2.5% increase.
Sales in Italy, the group's main market (accounting for 33% of total sales), totaled 272.7 million euros, revealing a 13.7% increase compared with 2013. Europe follows, accounting for 44% of sales. Sales in this region increased by 9.3% to 359.3 million euros. North American sales reached 55.5 million euros, showing an increase of 3.4% (+7.7% at constant exchange rates). Sales in Other Countries grew by 3.8% compared to 2013 (+6.8% at constant exchange rates).
In 2014, sales of the DOS channel (representing 42% of the group revenue), grew 21.0% to 345.7 million euros. The improvement is mainly driven by new openings and by comparable store sales growth recorded on DOS channel (+7.9%). Sales of the franchising channel, which account for 18% of group revenues, amount to 148.6 million euros, with an increase of 2.3%.
Multibrand stores, representing 40% of group revenue, amounted to 329.9 million euros, with an increase of 2.0%.
As at the 31st of December 2014, the overall number of Geox shops was 1 225 of which 477 DOS. During 2014, 91 new
Geox
shops were opened and 165 have been closed, mainly franchising stores, in line with the rationalization plan of the DOS network.