FICE with a new president and a positive trade balance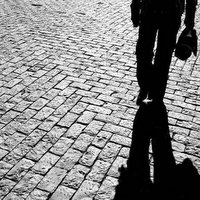 The new president of FICE, the Spanhish Footwear Association - José Busquier - had been presented this week. After 30 years in the leadership of the institution the former President, Rafael Calvo decided to leave functions, being succeeded by his vice-president.
According to Calvo's plans – that was the president for 30 years - the FICE's secretary - García Lillo - would replace him at the lead of the Federation. However, his members didn't accept that, and the Assembly appointed Juan José Sanchís Busquier, the FICE's Vice-President, as the substitute.
José Busquier is a known business man that grew up in a family with a huge tradition in footwear industry. In 1987 had founded his company Florencia Marco and in 2005 started his own chain of stores Rebeca Sanver, now counting with eight of them in Spain. His brand is present in China, through cooperation agreements with companies in this country.
Although the leadership changes in FICE, the goal is keep the internationalization guidelines of development, with the ultimate objective being the unity of the sector. This change occurs in a time when the Spanish footwear sector reaches a positive trade balance.
Reporting to the first 10 months of the year, the Spanish footwear exports has reached the amount of 1.783 million euros (117 million pairs) and Imports stood by 1.779 million euros (283 million pairs).
In the same period face the previous year, footwear exports has increased 7,4% in quantity, however in value stabilized around 0,8%. The average price of exports was 15,23 € per pair, that represents a diminution of 6,1% when compared to the same period in 2011.
According to Imports figures, Spain imported less pairs of shoes (-16,6%) and a value lower as well (-13,4%). This reduction is largely explained by the in consumption as a result of the economic situation: Spanish GDP is estimated to fall 1,4% in 2012. This behavior of imports and exports has permitted this industry to achieve a positive trade balance of 3,8 million Euros.