FICE nominates Executive President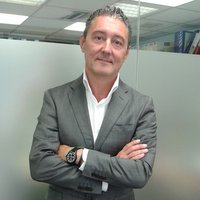 During the last Executive Committee and General Assembly of 2015, the Federation of Spanish Footwear Industries (FICE) has announced that Jose Monzonis Salvia will add the Executive Presidency of the Federation to its current role as Executive Secretariat
The General Assembly agreed to the creation of the Executive Presidency and approved the proposed integration of the governing bodies of the Federation, Presidency and Executive Secretariat into a single body and Mr. José Monzonís Salvia has been appointed to fill the position. With this nomination Mr. Salvia will accumulate the role of Executive President to its current responsibilities as Executive Secretariat of the Spanish Federation and General Manager of FICE Servicios Ltd.

FICE outgoing President Jose Sanchis Busquier terminates the restructuring phase began in 2013. Mr. Sanchis announced his voluntary departure as President of FICE with the peace of mind "that the extensive work that have worked in this time has served to leave a stronger and more solid Federation".

During the meeting, FICE' Strategic Plan for 2016/2017, whose main lines of action focus on achieving profitability, sustainability and growth of companies, was presented by the incoming chief executive.

Other topics discussed included the confirmation of the continuity of Co_Shoes International Workshop on an annual basis. In 2016, the event will take place on the 5th-6th of October, coinciding with Futurmoda.