Yue Yuen announces more investment after drop in revenue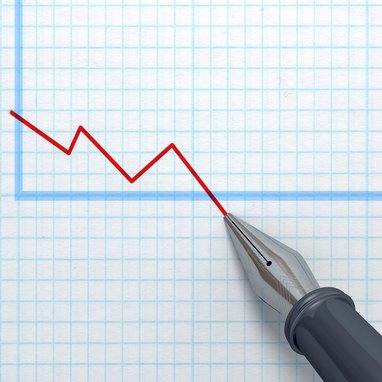 During the first half of 2018, the Yue Yuen group recorded revenue of 4 769.4 million US dollars, representing an increase of 7.2%, compared to the same period in 2017. Profit attributable to owners of the group declined by 41.9% to 150.1 million US dollars
In the six months period ended on the 30th of June 2018, revenue attributed to the footwear manufacturing activity (including athletic shoes, casual/outdoor shoes and sports sandals) declined by 4.5% totaling 2 563.6 million US dollars, compared with the corresponding period of last year. Volume of shoes produced and the average selling price per pair, decreased by 2.5% to 158.9 million pairs and by 2.0% to 16.14 US dollars per pair, respectively, as compared with the corresponding period of last year.

As a result, the group's total revenue with respect to the manufacturing business (including footwear, as well as soles, components and others) and the apparel wholesale business (Texas Clothing Group, "TCG") during the first half of 2018 was 3 016.6 million US dollars, a decrease of 1.7%.

During the first half of 2018, revenue attributable to Pou Sheng, the group's retail subsidiary, grew by 27.1% reaching 1 752.8 million US dollars, compared to 1379.6 million US dollars in the previous financial year.

Gross profit for the manufacturing business in the first half of 2018 decreased by 14.9% totaling 530.0 million US dollars due to fluctuating order patterns and unfavorable product mix, which resulted in operating deleverage and negatively impacted the gross profit margin for the manufacturing business.

Pou Sheng's gross profit margin decreased from 34.6% in the same period of last year to 33.5% in the first half of 2018, mainly due to channel mix changes and increased discounts and clearance sales for emerging brands.


Prospects
Looking forward, Yue Yuen has announced it will continue to leverage on its core strengths and competitive edges to hedge against these long and short-term challenges in order to address the demand for shorter lead-times, limit the impact of monthly order volatility, and safeguard its sustainable and steady growth. This includes investing in automation, technology, production workflow optimization, process re-engineering and other enhancements to its manufacturing capabilities.

For the distribution business, apart from the apparel wholesale business, the group remains optimistic about the long-term growth prospects for sportswear retailing, given increasing health awareness, higher sports participation rates and the growth of 'athleisure' trend in the Greater China region. Yue Yuen will continue to invest heavily in upgrading its store formats and integrating digital channels to reinforce the consumer experience and stimulate higher-margin sales, while also fulfilling the ever-changing shopping habits of end consumers.
Mr. Lu Chin Chu, Chairman, commented: "We faced unprecedented headwinds during the first half of the year, which resulted in more volatile monthly revenues, much lower order visibility, as well as operating deleverage within the manufacturing business. To address these ongoing challenges, we will continue increasing automation levels, investing in new technology and enhancing operational efficiency to provide our brand customers with end-to-end solutions, while safeguarding our solid long-term profitability and returns to shareholders."