Higher revenue but lower profit for Yue Yuen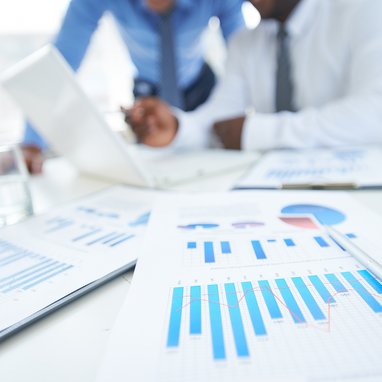 The Hong Kong headquartered footwear group Yue Yuen announced revenue of 9.12 billion US dollars in 2017, representing a 7.6% increase year-on-year but profit attributable to owners of the company declined by 2.9%
During the year under review, Yue Yuen recorded revenue of 9 121.4 million US dollars, representing growth of 7.6%, compared to the previous year. Profit attributable to owners of the company declined by 2.9% totaling 519.2 million US dollars, as compared to 534.6 million US dollars for the previous year. Basic earnings per share decreased by 2.8% to 31.55 US cents, as compared with 32.47 US cents for the previous year.


The Board proposed a final dividend of 1.1 Hong Kong dollar per share (0.14 US dollars) for the year ended on the 31st of December 2017 (compares to 1.00 Hong Kong dollars -0.13 US dollars - per share in 2016).

In the financial year revenue attributed to the group's manufacturing business improved by 0.9%, compared to the previous year, while the volume of footwear produced grew to 324.6 million pairs.


Different segments, different performances
Athletic shoes reinforced their position as the main segment within the footwear manufacturing business, growing by 2.3% and representing 48,5% of total revenue generated by the group. Revenue generated by the manufacturing of Casual / Outdoor shoes and Sports Sandals, has declined, by 3.1% and 16.0%, respectively.

The retail sales segment (shoes, apparel & leasing) already represents 28.8% of total revenue of the group (increased by 24.1% in the period).

To hedge against rising competition and market uncertainties, the group will further leverage its core strengths and edges to safeguard its sustainable and steady growth. This includes continuing to enhance its product and material development capability, and exploring vertical integration and related business
opportunities to tap new markets, which could also create synergies for the overall Group in the long-term.

Yue Yuen
Yue Yuen is a global leader in the manufacture of athletic and casual/outdoor footwear with a diversified portfolio of brand customers and production sites. The group's production capacity is the world's largest and is widely recognized for its responsiveness, flexibility, innovation, design and development capabilities, and superior quality. The group also operates one of the largest and integrated sportswear retail networks in the Greater China region, as well event management and sport services (listed as Pou Sheng International (Holdings) Limited.