Ysmael López García, President of the CICEG, live on World Footwear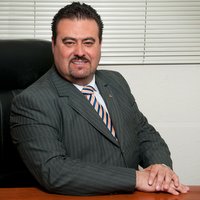 The interview focus on the main challenges of the Mexican industry and analyses the performance of the international trade relations of the American country in 2013

The Mexican footwear industry, strongly concentrated in León, state of Guanajuato, is determined to establish itself as an important player in the international scene, having produced a strategic plan for the next fifteen years (
Visión 2030
).
According to the latest edition of the
World Footwear Yearbook
, over the last year Mexican exports grew by 14% and totaled 592.6 million US dollars. The country exported roughly 26 million pairs of shoes and the main destination markets include the United States, Panama and Japan. On the imports side, a 6% increase characterized sales of footwear from other countries, with China as the main supplier of footwear.
World Footwear spoke to Ysmael López García, President of the CICEG (Cámara de la Industria del Calzado del Estado de Guanajuato), the Chamber of the Footwear Industry of the State of Guanajuato. An opportunity to discuss the current state of the footwear industry globally and in Mexico, and to reflect on the furture challenges of the industry.

How can you weigh up the footwear sector's performance in 2013, in Mexico and globally?
Mexico had a complicated year 2013 due to two main factors: the weakness of the internal market and the increase of imports that do not pay the import tariffs correctly. This is, we have a big problem because some Mexican importers and foreign exporters introduce shoes to Mexico with a reported value below the actual production costs, and this has harmed the shoe industry greatly.
However, the industry increases its competitiveness every year, and this can be seen in the increase of our exports, which reached 26 million pairs in 2013. Mexico offers an excellent opportunity for manufacturers worldwide to produce their brands in our country through business alliances.
Mexican footwear exports to Panama and Colombia increased at a phenomenal rhythm last year. Are these strategic markets for your industry in the near future?
Mexico has 12 free trade agreements (FTA) with 45 countries. Recently our country signed a FTA with Panama, and due to this, for the next years we will have an increase in exports to this market. However, for the Mexican industry, Panama is not considered at the moment as a strategic market, nevertheless for some Mexican companies it is.
Regarding Colombia, Mexico signed a FTA with them in the late 90s, so the commerce between both countries has been increasing since then. Last year, Mexico, Colombia, Chile and Peru, signed the Pacific Alliance, a new FTA that is more ambitious than the old free trade agreement. With this treaty the commerce, not only of footwear, but also for all kind of goods and services, will increase between the four countries.
I want to emphasize that for the Mexican Footwear Industry, the Colombian market offers many opportunities since we have footwear that the Colombian Footwear Industry doesn't produce so it is possible that we can complement their offer.
Mexico has increased its dependency to Chinese footwear imports during 2013; Vietnam and Indonesia follow as the main countries supplying footwear imports. Are there any strategies to diversify imports away from Asia?
This strategy is focused on reducing our imports through strengthening our companies competitiveness and establishing different types of alliances with manufacturers worldwide. Besides that, we have a specialized workforce for the manufacturing of all types of footwear, furthermore our location and commercial agreement which we have with more than 44 countries with no tariffs, makes us a very attractive prospect for production.
In your view, what will be the main challenges for the sector during the next few years? What priorities have been identified by CICEG?
We have internal and external challenges. Our internal challenges consist of carrying on with the industrial development program focused on improving our production, administrative and commercial processes; also strengthening the internationalization of our footwear increasing quality, design and fashion. For the external part we require establishing conditions to have a fair competition with Asian nations and obtain an even balance with foreign companies. We must stop those who practice "dumping", evade taxes through the introduction of shoes to Mexico with prices lower than production costs, and that damage the potential growth of our factories.