Wolverine Worldwide sells US Leathers and Hush Puppies IP in Greater China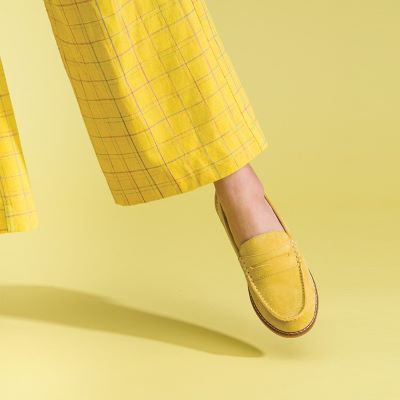 The company announced that its US Leathers business has been sold to New Balance and that Hush Puppies' intellectual property in Greater China will be sold to its current sublicense in the region
Planning to concentrate on its four biggest brands, Wolverine Worldwide has entered into a definitive agreement with its current sublicensee of Hush Puppies in China, Hong Kong, and Macau to sell the brand's trademarks, patents, and copyrights for nearly 58.8 million US dollars. The company will, however, continue to own and operate Hush Puppies in the rest of the world. The transaction is expected to close in the coming weeks.

Wolverine also announced that it has completed the sale of its US leathers business to New Balance for approximately 6 million US dollars in total proceeds, while it continues to explore alternatives for the non-US Leathers business.

"These transactions are the latest actions in our ongoing effort to reshape our portfolio and target our most meaningful opportunities. We continue to streamline our organization and become more efficient, so that we can direct greater resources into our growth brands, pay down debt, and enhance long-term shareholder value", commented Mike Stornant, Executive Vice President and Chief Financial Officer of Wolverine Worldwide.

These transactions follow the recently completed sale of Keds to Designer Brands and the previously announced strategic alternatives process for Wolverine's Sperry brand.

Image Credits: hushpuppies.com