Wenzhou with rising footwear exports to Australia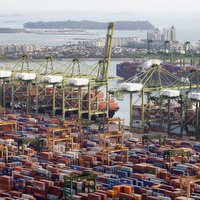 The China Leather Industry Association (CLIA) is referring to official figures issued by the Wenzhou Entry-Exit Inspection and Quarantine Bureau to support the statment

According to official sources Wenzhou registered a higher increase in footwear exports to Australia during the first month of implementation of the Free Trade Agreement (FTA) between China and Australia. The agreement started its formal implementation on the 20th of December 2015.

The same source indicates that trade value from the day of the implementation to the 20th of January 2016 was 3.87 times the total value in the first 11 months of 2015.

Enterprises in Wenzhou city seized advantages of FTA that reduce tariff to zero for 90% of products export to Australia. The products exported from Wenzhou to Australia ranged from footwear to handbags and belts.