Webinar: EU - Japan Agreement for the Footwear and Leather Goods Industry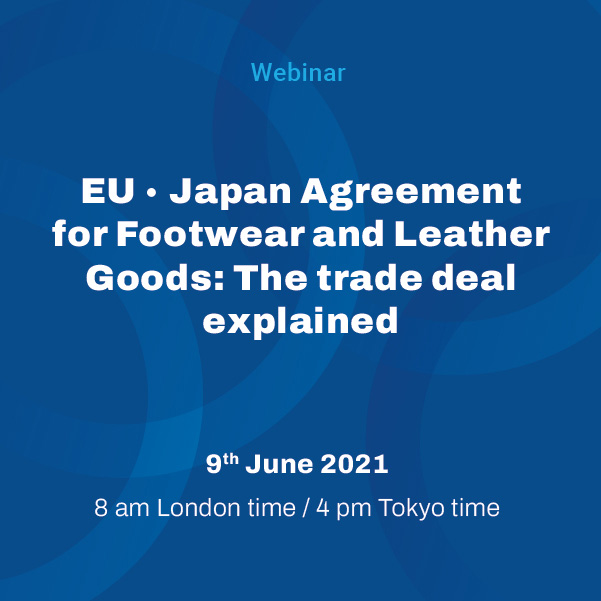 Participation in the webinar is free of charge for all World Footwear readers. Learn more about the event and register today to understand more about the Economic Partnership Agreement (EPA) between the European Union (EU) and Japan
The EPA between the EU and Japan entered into force on the 1st of February 2019. Since then, businesses and consumers across Europe and Japan are able to take advantage of the largest open trade zone in the world.
This deal is ambitious as it:
• removes trade barriers and makes it easier for EU firms to sell goods and services to Japan and vice versa;
• helps the EU and Japan shape global trade rules in line with international standards and practices;
• sends a powerful signal rejecting protectionism.
The EPA also includes a schedule for tariffs reduction / elimination for each product. For example, with the entry into force of the agreement the custom duty applied in Japan to leather shoes from the EU will reach 0% in a phased manner (it will be 0% in 2029).
In order to assist exporters and importers from both regions navigate the new context of the deal in place, we have prepared a practical guide, focusing on the Footwear and Leather Goods industries. These guides are available for all readers in our Publications section, in two languages: English and Japanese, for better meeting the needs of companies based in the two areas.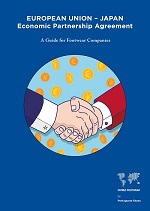 With the aim to contribute to a better understanding of the EPA, the World Footwear.com is co-organizing a webinar with AICEP Portugal Global (Portuguese Agency for Investment and Foreign Trade) and Japan Federation of Shoe-Wholesalers to go over all the most relevant details of the deal for companies from Footwear and Leather Goods industries.

We would like to invite you to join us at 4 pm Tokyo time (8 am London time) of the 9th of June 2021 and attend our webinar: European Union • Japan Agreement for Footwear and Leather Goods: The trade deal explained.
During the one-hour long webinar the speakers will cover the main aspects of the deal including:
• Rules of Origin (which will determine the tariff reduction or elimination) REX system and Corporate Number
• Statement on Origin
• How companies can take advantage of the trade deal
• Logistics of importing goods into Japan