vanHaren to take over 43 Brantano shoe stores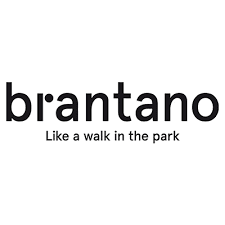 Part of the German Deichmann SE group, one of Europe's largest shoe retailers, vanHaren has 143 stores in The Netherlands and 16 shops in Belgium, whose network of locations will increase with the acquisition
Dutch-based footwear retailer vanHaren, part of the Deichmann portfolio, will take over 43 Brantano stores located in Belgium, giving news perspectives to part of the location of the company which filled for insolvency back in August and which is currently in liquidation. The deal will be effective on the 1st of October and it will impact less than half of Brantano's stores in the country (over 100).
Although the details of the agreement are still being worked out, it has been announced that all stores involved in the transaction are located in the Dutch-speaking part of Belgium. It is also known that vanHaren will not take over the stores' staff: former Brantano employees are "invited to apply" for the positions in the forty stores.

vanHaren considered the acquisition an "important step" in its expansion in Belgium. Over the past three years, the company has opened 16 stores in the country and this acquisition will lead to an increase in its the network of stores to 59.