US: footwear prices increase significantly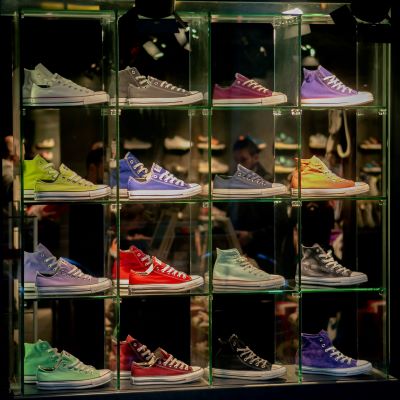 According to the Shoe Price Report issued by the Footwear Distributors and Retailers of America (FDRA), footwear prices are increasing at the fastest rate in over 20 years, with year-to-date prices up by 3.2%
The US Bureau of Labour Statistics' monthly report has shown that shoe prices have increased in September by 6.5%, compared to similar month in 2020. Specifically, men's footwear prices rose by 5.5%, women's by 4.9% and children's by 11.9%. On a comparable basis to 2020, footwear prices have progressively grown in the last two months, respectively, by 5.1% in August and by 4.6% in July. The FDRA has noted that, in June, women's prices rose by 7% year-over-year, which was the sharpest price climb in nearly 32 years. The association has advanced that this price escalation is, overall, explained by higher import charges and duties and higher wages for retail workers.
Due to a general labour shortage in the US (in August, 721 000 workers quit retail jobs), retailers have increased employee wages to attract and maintain talent, which led to a residual effect on footwear prices to compensate the amount allocated for wages. It is expected that the current inflation will extend into the holiday and next year. FDRA Chief Economist Gary Raines commented that "shoppers typically accustomed to modest inflation may be surprised this holiday season to find limited staff in stores to explain why prices are appreciably higher".
Nonetheless, the soaring of import charges and duties is also pushing the average landed cost of footwear higher this year. Footwear import charges have risen to 146.3 million US dollars in August, which was the seventh month of a year-over-year increase in a row. Duties also grew for the sixth straight month in a row in August to 320.6 million US dollars. Raines commented that "footwear shoppers are feeling the repercussions from both higher duties from China and surging demand that are pushing retail footwear prices dramatically higher. We expect these gains to last well into next year".
Image Credits: Amit Lahav on Unsplash