FDRA talks about unprecedented times in the US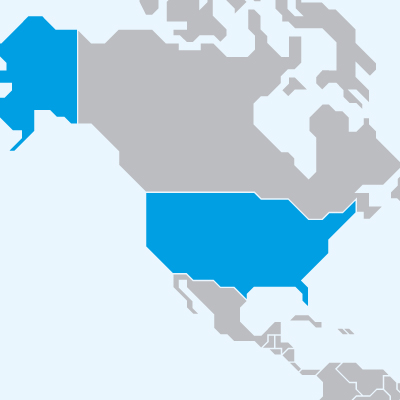 With the US fast approaching the 1 million people infected with the new coronavirus, the country is facing an unprecedent time. We spoke with the FDRA to learn how this is impacting the footwear industry
When we asked Matt Priest, President and CEO at the Footwear Distributors & Retailers of America (FDRA), about the level of disruption in his country, he did not hesitate to call it "unprecedented in scope and - likely - in duration. FDRA members have never seen anything like this, dating back at least to the Great Depression and the 1918 flu pandemic".
In the US retail is facing never seen constraints. The head of the FDRA recalls what was a beginning of the year (2020) with perspectives to expand to a record, which now are completely reversed. "Footwear demand has collapsed in recent weeks, with thousands of stores darkened and countless workers furloughed or laid off", Matt adds. While the numbers of the association point to growth in footwear e-commerce sales, such improvement is not nearly enough to offset the sharp decline in much-larger retail brick & mortar sales. In face of this situation, the FDRA is forecasting US footwear demand will contract at a record double-digit pace in 2020.
Footwear production has been severely impacted due to a collapse in aggregate demand and as social distancing restrictions were placed. According to the Federal Reserve, in March industrial production of apparel and leather goods (a proxy for domestic footwear output) fell to the lowest level on record. "With this latest reading occurring as the pandemic only began to gather momentum in the US, we expect output in coming months will fade even further", Matt tells us.
Authorities enforced stay-at-home orders in 43 states, accounting for more than 90% of the US population. Most of these measures were announced at the state, county, or municipal level, and many footwear retailers and manufacturers proactively decided to temporarily limit business on their own.
The footwear industry is taking a big hit in this crisis, with sharp declines in supply and demand, which will fuel another set of problems of their own. Ultimately, sharply lower footwear demand could drastically impact footwear production, employment, and even manufacturer-retailer viability. On the supply side there are issues in the supply chain to be considered: "Supply chains based on just-in-time inventory management have been thrown into disarray. Already, March loaded container imports into the ports of Long Beach and Los Angeles (key ports for footwear imports) sank to the fewest in 25 months before widespread outbreak in the US. With shuttered stores likely to remain that way for some time, many footwear importers and retailers are curtailing orders overseas. The presumed sharp retrenchments in footwear supply and demand may cause supply chains to take months to settle down to a new normal".
While the industry navigates this pandemic the FDRA underlines that their members "have proven their resilience over time" with "challenges including overcoming protectionist trade policies from the Smoot-Hawley Tariff Act to surging Trump duties against footwear from China to adapting to the whim of dynamic and evolving consumer tastes, demographics, and purchase patterns". The Footwear Distributors & Retailers of America continues supporting its members with industry reports, podcasts, webinars, letter-writing campaigns, and a quick shift to focus on e-commerce sales, and is encouraging best practices of its members through innovation, training, advocacy, and consumer and sales trend analysis.