Register to continue reading for free
Footwear consumption to decline 22.5% in 2020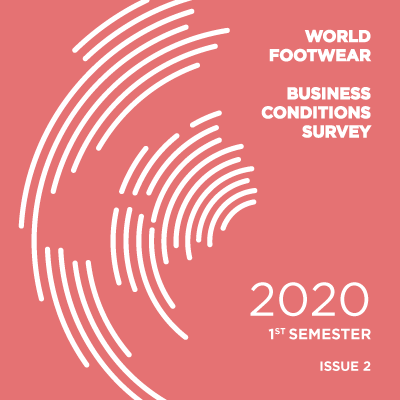 The World Footwear' experts panel, gathering specialists from all over the world, is foreseeing a drop in global footwear consumption of 22.5% in the current year
Since the previous edition of this bulletin, published in January, the Covid-19 epidemic has
strongly weakened the world economy and the footwear business
with it. This becomes now evident in our survey.
Most of the panel members believe that over the next six months the quantity of footwear sold will fall and prices will decrease. Perspectives are everywhere negative but particularly so in Europe, where 9 out of every 10 respondents expect the quantity of footwear sold to diminish.
Impact on Consumption
When questioned specifically about the impact of the epidemic on consumption, as compared to a no-epidemic scenario, our panel members, on average, are forecasting a 22.5% reduction, with some regional variation.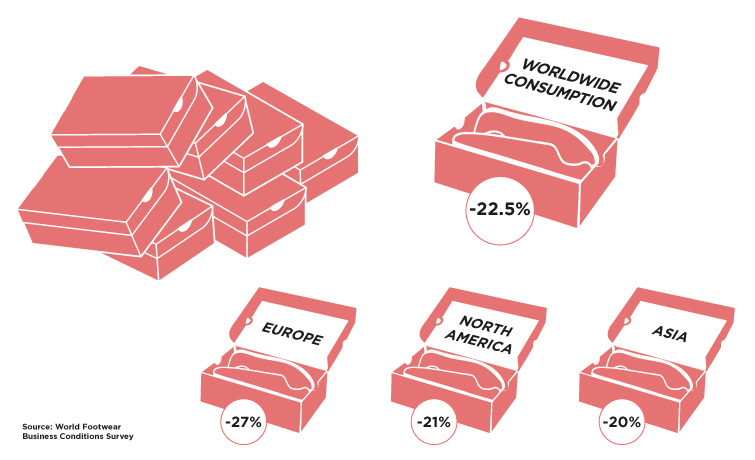 Estimates for Europe (-27%) are a bit more pessimistic than for North America (-21%) and Asia (-20%).

Applying these forecasts to the consumption by continent reported in the World Footwear Yearbook 2019 would result in falls in footwear consumption in 2020 which could reach 696 million pairs in North America, 908 million in Europe and 2.4 billion in Asia.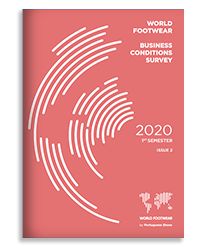 About the Business Conditions Survey
In 2019 the World Footwear has created the World Footwear' experts panel and is now conducting a Business Conditions Survey every semester.
The objective of the World Footwear Experts Panel Survey is to collect information regarding the current business conditions within the worldwide footwear markets and then to redistribute such information in a way it will provide an accurate overview of the situation of the global footwear industry.
The second edition of this online survey was conducted during the month of March 2020. We have obtained 129 valid answers, 41% coming from Europe, 31% from Asia, 16% from North America and the remainder from other continents. Almost 40% of the respondents are involved in footwear manufacturing (manufacturers), 17% in footwear trade and distribution (traders) and 43% in other footwear-related activities such as trade associations, consultancy, journalism, etc. (others).