Under Armour's footwear revenue hits 1 billion US dollars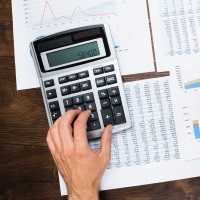 The Baltimore-based sports brand recorded revenue of 4.8 billion US dollars in 2016, up by 22% from the previous year, driven by strong performance in its footwear business
"We are incredibly proud that in 2016, we once again posted record revenue and earnings, however, numerous challenges and disruptions in North American retail tempered our fourth quarter results," commented Kevin Plank, Under Armour Chairman and CEO adding: "The strength of our brand, an unparalleled connection with our consumers and the continuation of investments in our fastest growing businesses footwear, international and direct-to-consumer give us great confidence in our ability to navigate the current retail environment, execute against our long-term growth strategy and create value to our shareholders."

Revenues increased by 22%, totaling 4.8 billion US dollars (up by 23% currency neutral) including a 19% increase in wholesale revenues to 3.1 billion US dollars and a 27 % increase in direct-to-consumer revenues which reached 1.5 billion US dollars.

Under Armour footwear sales reached 1 billion US dollars, a 50% improvement year-on-year, showing a "balanced growth across all categories", with especially goods results in its running and basketball segments.

Apparel revenues increased by 15% totaling 3.2 billion US dollars after good growth in golf, basketball and training products. Sales of accessories grew by 17%.

International revenues, representing 15% of Under Armour's sales in 2016, increased by 11% from the previous year. North American revenues grew 16 percent and international revenues grew 63% (up by 69% currency neutral).

"Looking forward, our successful track record of re-defining performance gives us great confidence that the opportunities for long-term growth at Under Armour have never been greater," commented, adding: "The current environment represents an inflection point to maximize our unique strengths by staying on offense investing smartly in innovation, deepening our Brand connection with consumers and amplifying our focus on operational excellence positioning Under Armour as a stronger company."

Bearing this in mind, net revenues are expected to grow 11% to 12% to reach nearly 5.4 billion US dollars, up by 12% to 13% percent currency neutral.

When announcing the results for last year, Under Armour confirmed that its Chief Financial Officer, Chip Molloy, would be leaving the company due to personal reasons. The Vice President of Corporate Finance, David Bergman, will take over on an interim basis.