Under Armour overtakes adidas in US sportswear market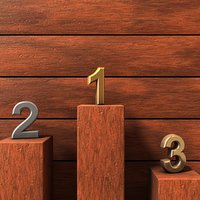 Last year, adidas lost its number 2 position in the competitive American sportswear market to rival Under Armour, which increased sales in both apparel and footwear at the expense of the Germany-based sportswear giant
According to data released by Sterne Agee and SportScanInfo, Under Armour recorded 2.6 billion US dollars in footwear and apparel sales for the 11 months period ended 31st December 2014, compared with 1.6 billion US dollars for adidas. Both companies were far behind Nike, with 11.8 billion US dollars of sales in the region for the period (excludes 2.5 billion US dollars of Jordan footwear sales).

Under Armour combined sales first surpassed adidas' in the US earlier last autumn, and these new data indicates that the Baltimore-based company will overtake adidas at the close of a calendar year. adidas, ranking third in footwear and apparel, suffered a 30% decline in shoe sales and a 20% drop in apparel sales, according to the Sterne Agee report. Under Armour's growth relied heavily on its apparel business which rose 17% while its recent shoe business grew 34%, in the 7th place behind brands like Skechers, Asics, and New Balance.

The results from Sterne Agee and SportScanInfo only represent a slice of the sportswear market, and don't include sales from Dick's Sporting Goods, a major retailer for each of the three big sportswear brands, who isn't expected to release fourth-quarter results until March.