UK consumer confidence picked up in the last quarter of 2022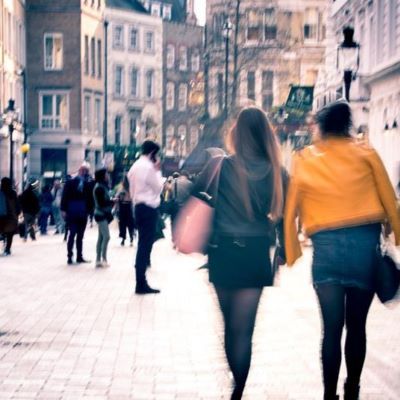 The latest Deloitte Consumer Tracker revealed that after 15 months of consecutive decline, UK consumer confidence improved slightly by 0.6% in the last quarter of 2022 to -19.7%
Overall, the upturn in consumer confidence (still below year-on-year comparables) was boosted by a "significant" quarter-on-quarter improvement in sentiment concerning levels of debt (+3.8 percentage points) and household disposable income (+6.5 percentage points), as some consumers have received pay rises or seasonal bonuses. "Consumers indicate that the squeeze on their purchasing power could now be past its peak", commented Céline Fenech, consumer insight lead at Deloitte.

"However – she continued – ongoing recessionary consumer behaviour indicates that many households are struggling, and we are likely to see consumers continue to reduce their overall spending into the first half of the year". Data shows that of the consumers spending less, 60% are doing so to save up money (up by 33% year-over-year). Additionally, one in four consumers is planning to use more retail loyalty schemes and putting off new purchases by repairing and fixing existing items.

Deloitte also concluded that consumer sentiment towards the state of the economy rose by 3.1 percentage points in the last quarter of last year, standing at -76%. Although remaining close to "record-low levels", this improvement comes at a time when low levels of unemployment and inflation are starting to ease. This being said, sentiment on job security declined quarter-on-quarter by 1.2% (to -10%), which might suggest there is a concern among consumers about a potential deterioration in the job due to the recession.

"This is a very different recession from those of the recent past. A year into the cost-of-living crisis, unemployment is close to 50-year lows and the economy showed unexpected resilience in the closing months of 2022. With corporate margins under pressure and top-line growth slowing, we see unemployment drifting higher this year just as the effects of past interest rate rises fed through to mortgage costs. Meanwhile, real incomes are set to decline for the second consecutive year and consumer spending is likely to shrink", commented Ian Stewart, chief economist at Deloitte. "However, by the standards of past recessions this is likely to be a relatively mild one, with a low peak in unemployment and growth resuming towards the end of 2023", he concluded.

The Deloitte Consumer Tracker was based on responses from 3 492 UK consumers aged more than 18 between the 27th and 30th of December 2022.
Image Credits: retail-week.com