UK: Plan B impacts footfall negatively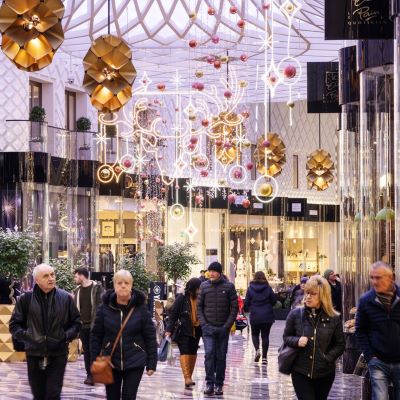 The Plan B enacted by the UK's Government to fight the new wave of the COVID-19 pandemic will lead to a significant drop in footfall, especially in central London
According to the retail analyst Springboard, footfall in central London will be 50% lower in the next two weeks, as compared to similar pre-pandemic period. At the moment of the analysis, the capital's footfall was only 20% below 2019. The widening of the gap will reflect the impact of the enforcement of Plan B, as people were asked by the Government to work from home, if possible, from the 13th of December.

However, Diane Wehrle, Springboard's Marketing and Insights Director, explained that from "previous periods of Covid restrictions" Springboard knows "that enforced home working and increased nervousness around Covid means a proportion of this footfall will be diverted elsewhere, predominantly to smaller high streets that are more local to shoppers' homes and are less congested, and to retail parks, many of which have a wide range of high street retail stores that are large and spacious combined with open-air parking that is free of charge and the majority also include large food stores that are so key in the run-up to Christmas".

The data shows, then, that in outer London locations, footfall will be down by 15%, as compared to the same period of 2019. In market town, footfall will drop by 18%. In shopping centres, it will plummet by 28%, while footfall in retail parks will only be down by 2%, as compared to the pre-pandemic level of 2019.

Image Credits: theindustry.fashion