Tunisia's footwear and leather exports grow 11,5%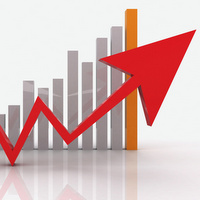 According to National Leather and Shoe Centre (CNCC) exports from Tunisia's leather and shoes grow 11, 5% in first trimester of 2013, having achieved $177 million dollars.
The increase was driven by an 11, 4% hike in exports of footwear, which represents $ 104 million dollars.

The main target market was Italy, followed by France and Germany.In relation to imports, Tunisia resisted grew of 9% which represents $97 million dollars, resulting in a trade surplus of $ 80 million.

Tunisia's imports consist mainly of leathers, hides, accessories, parts, and uppers.Data from CNCC show that China was the main supplying country of footwear, being responsible of 49.3% of Tunisia's imports.