Toms to donate 3 million pairs of shoes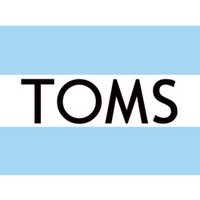 The initiative occurs integrated in the partnership with Children International and is aimed to assist kids in need
The distribution of shoes is one of the elements of Children International (CI) and its child development program framework, which focuses on helping children and youth become healthy, educated, empowered and (ultimately) employed so that they can break the cycle of poverty.

With this partnership Toms and CI aim to distribute more than 3 million pairs of Toms shoes to children in need, by the end of 2016, helping kids and their families, by protecting the children's feet (from diseases, for example), by allowing kids in some parts of the world to have a pair of shoes to attend classes (as this is a school requirement in many places) or providing them an extra pair of shoes for other extracurricular activities. By the other hand, donated shoes will help easing the financial burden on the families.

As part of the initiative, one particular event is worth being highlighted. On the 10th of May, as part of the One Day Without Shoes, Toms decided to give away a pair of shoes for every unique photo of bare feet shared on Instagram using #withoutshoes.

Children International's vision is to graduate healthy, educated, empowered and employed young adults from their program so they can achieve the goal of breaking the cycle of poverty.