Toms sells 50% stake to Bain Capital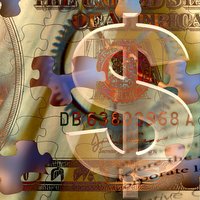 Blake Mycoskie, founder of the famous ethical footwear brand, agreed to sell half of the company to private-equity firm Bain Capital LLC to fund the expansion of Toms' operations

Financial terms of the private transaction were not disclosed, but a report by Bloomberg says the deal is thought to have valued the footwear brand at about 625 million dollars, including debt. The deal ensures Blake Mycoskie, Toms founder, will continue as the "visionary of the company", while keeping 50% of the company.

After announcing they were looking for investors two months ago, Toms stated the investment was needed to accelerate the growth of the company, by expanding its distribution in Europe and Asia as well as in America, which includes increasing the chain's retail stores from the current two locations. It is also thought that Bain's has plans to help Toms expand its product lines in offerings like apparel and household items. Another important element seems to be the increase of the scale of its One-for-One movement. This movement was created by Toms and basically means that for every pair of footwear sold one is given to someone in need. It started with footwear and later would expand to eyewear (for each pair purchased Toms would help give sight to a person in need) and coffee with Toms Roasting Co (for each bag of coffee sold, the company would provide a week's worth of clean water to someone in need).

Blake Mycoskie commented on the deal with Bain Capital saying: "In eight short years, we've had incredible success, and now we need a strategic partner who shares our bold vision for the future and can help us realize it."

International press is announcing that Mycoskie plans to give away at least half of his profits from the transaction by establishing a fund that identifies and supports social entrepreneurship and other social causes. A gesture that might be matched by Bain Capital. The Boston-based private equity firm with more than 75 billion US dollars in assets under management, has also invested in discount clothing retailer Burlington Stores Inc (BURL.N), arts and crafts retailer Michaels Companies Inc (MIK.O), and outwear company Canada Goose Inc., bringing to the deal with Toms experience in the retail sector.