Toms new campaign raises shoes for children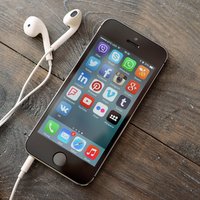 One Day Without Shoes, an Instagram Campaign, which run in the month of May, managed to gather shoes for more than 295 000 children
Toms is a brand and company known for its original slip-on shoes and One for One giving model, which sees a pair of shoes donated to a child in a developing country for every pair of shoes purchased.

In May, the brand challenged people to go into the streets of Manhattan, Chicago or any other major city and go barefoot for a day. The One Day Without Shoes campaign, aimed to raise awareness for children's health and education, and this year Toms used Instagram to launch the initiative. For every photo of bare feet tagged on the social media platform during the period of the campaign the company agreed to give a new pair of shoes to a child in need, without any need to make any purchases.

Without any need to be a Toms customers, Instagram users only had to post their barefoot pics using the hashtag #withoutshoes.

The campaign run on social network Instagram from the 5th of May until the 21st of May, and thanks for the barefoot pics 296 243 children will receive new shoes.