TOMS looking for new investors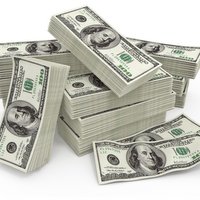 The ethical footwear company, which donates a pair of shoes for each one it sells, is working on investment options to grow and expand

The shoemaker famed for its canvas slip-on footwear, is a pioneer in the movement of fashion brands that incorporate philanthropy in their business model, the so called for-profit ethical fashion. It all started in 2006, when American traveler Blake Mycoskie found children in a village in Argentina with no shoes to protect their feet. Wanting to help, he created TOMS, a company that would match every pair of shoes purchased with a pair of new shoes given to a child in need. The One for One movement was created, and would later extend to eyewear (for every pair purchased, TOMS would help give sight to a person in need) and coffee with Toms Roasting Co (for each bag of coffee sold, the company would provide a week's worth of clean water to someone in need).

"I was so overwhelmed by the spirit of the South American people, especially those who had so little, and I was instantly struck with the desire — the responsibility — to do more", commented Blake Mycoskie.

According to the brand's official website, since its launch in 2006, the company has donated more than 10 million pairs of shoes to children in over 60 countries. Also, in over 10 countries, 150 000 people have had their sight restored through purchases of Toms Eyewear since 2011, as the movement provided prescription glasses, medical treatment and/or sight-saving surgery with each purchase of eyewear.

Toms had estimated revenue of 250 million USD in 2013, with most shoes priced between 55 USD and 85 USD.

Last year, the company launched Marketplace, an online department store showcasing several dozens products and fashion brands, again incorporation the charitable component to the business model.

The exact value of the Los Angeles-based company TOMS is unclear, and no major details have been announced yet, as the process is still at an early stage. According to The Financial Times, the deal can reach as much as 600 million USD.