Register to continue reading for free
Tomorrow's challenges by Victor Luis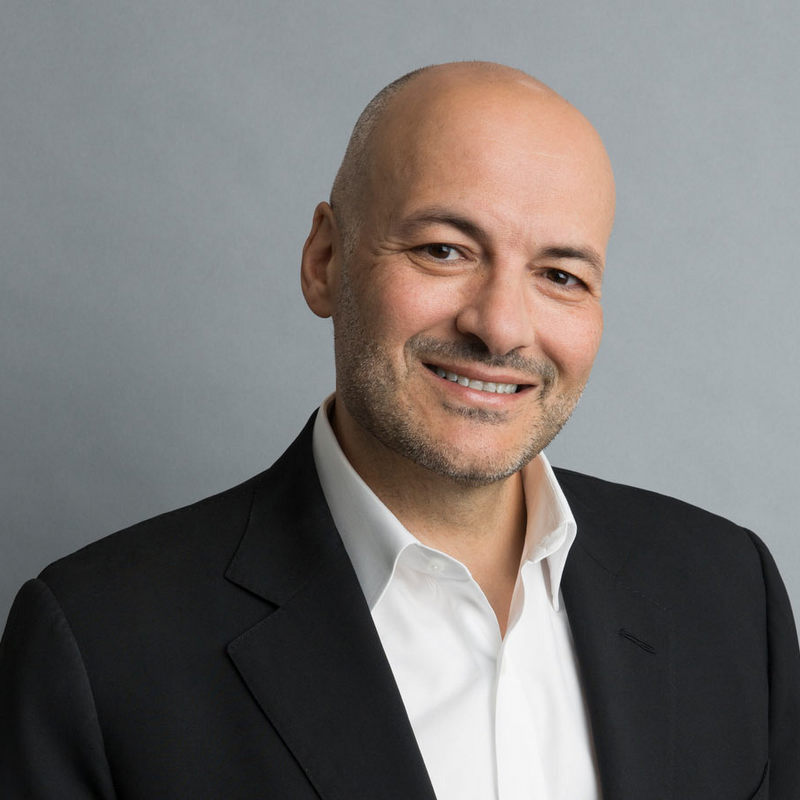 We spoke with Mr. Luis about the current state of the accessories market and the fashion world and went over the challenging momentum of today's markets. That was the starting point to go on a reflection about tomorrow's main challenges within the fashion industry


Over the previous weeks we have shared with you some of the thoughts of Victor Luis, the man taken the reins of the Tapestry group, a luxury brand based in New York and with a global footprint.
We spoke with Mr. Luis about the current state of the accessories market and the fashion world, as we recalled his most challenging moments while heading Tapestry -
READ ALL ABOUT IT HERE
.
With the fashion world under constant uncertainty and permanent challenges, we have all witnessed the growing impact of social influencers and social media on the consumption side and of the principles of the Industry 4.0 on the production and distribution arenas, at the same time that some of trends such as the see now buy now movement gain traction .With this scenario in mind, we have also asked Mr Luis to reflect on today's challenges within the fashion industry and you can
READ ALL ABOUT IT HERE
.
Today, we bring you some of his reflections about the future challenges of an industry which is under constant change. If one can aim to predict some of tomorrow's trends, it will need to think about some of these.

Looking towards the next few years how you think things are shaping up for the footwear and leather goods / accessories industries?
We've long believed that the leather goods category is driven by innovation, rather than price. We continue to believe that there is no better place to be in fashion than handbags and accessories, with long-term growth potential in both developed and developing markets. We also believe in our ability to execute our vision. We strongly believe that consumers are looking for innovation, value, quality, and authenticity; simply put, consumers want to be inspired and delighted, and we believe this will drive category growth moving forward as it has in the past! And of course, our Coach brand transformation was focused on doing just that: no other brand in our space can claim the unique combination of heritage and craftsmanship that is our DNA, blended with the modern fashion sensibility of Stuart Vevers' vision. Clearly, there is a major opportunity for both Coach and Kate Spade to drive market share and category growth through offering truly innovative product and brand experiences. Therefore, while category trends may be volatile in the near-term, we are focused on capitalizing on the opportunity in front of us and we remain confident in our ability to drive continued improvement in our business.

How do you see it for Tapestry in particular?
We participate in the vibrant global luxury fashion industry, across multiple categories which together total about 90 billion US dollars across handbags and small leather goods (48 billion US dollars), footwear (31 billion US dollars) and premium outerwear (12 billion US dollars). Importantly, the overall growth of our combined categories reflects an ongoing benefit from the secular shift into accessories from apparel, and we remain excited to be participating in dynamic and growing category.
We see a very exciting future in developed markets, such as Europe, where consumers are now discovering approachable luxury and in developing markets where a growing middle class and improving retail infrastructure will align as has happened over the past decade in many Asian markets. Importantly, our growth is not predicated on the category growing, as we've shown over the last decade in slower growing or even contracting mature markets.
In your view what will be the main challenges of the footwear and leather goods / accessories industries in the next years?
"This is an incredibly vibrant and growing category. That said, there's more competition. Due to the rise in digital technology and social platforms, customers can access information 24/7. The need to distinguish your brand from competitors and the level of innovation required is tremendous. You have to break the mold – your brand must be desirable, authentic and relevant. High quality products go hand in hand with customer connection: exceptional in-store experiences and powerful marketing campaigns. There's never been a more opportunistic time for brands to step it up."