Register to continue reading for free
Reflecting on today's challenges with Victor Luís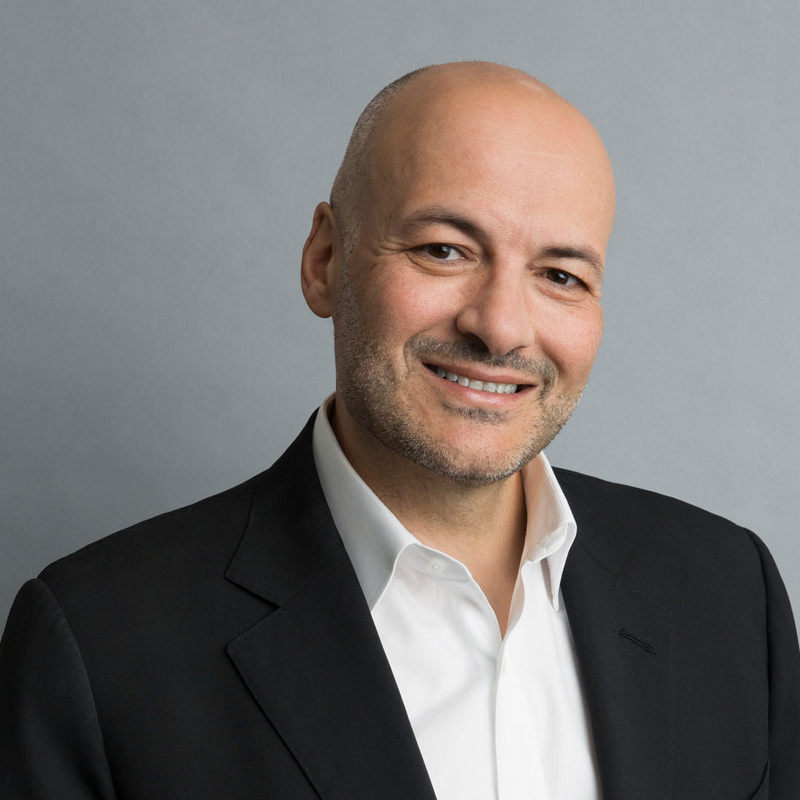 We spoke with Mr. Luis about the current state of the accessories market and the fashion world, as we recalled his most challenging moments while heading Tapestry. Today we bring you his reflections on today's challenges within the fashion industry
The fashion world is under constant uncertainty and permanent challenges. The see now buy now movement, the Industry 4.0 principles, the strong value of social influencers and social media in general are just some of the factors contributing to that.


We have asked Victor Luis how all these changes are impacting the way Tapestry does business and how they are preparing the company for these challenges. As he sees it "technology is the biggest driver of change". And he kept going, analysing it through two dimensions, firstly on the consumer side and how they access and consume information "with the buildout of mobile devises, the growing popularity of social networks and the huge focus on connectivity, information is travelling at an incredible speed and the trends quickly take a global scale. Then there is the impact of all of this: data, speed, information…it all translates to a need for constant newness and innovation, media channels used and attendant impact on supply chains to meet the demand".
Mr. Luís continued, reflecting on how the fashion industry is a fluid one, where you have to consistently innovate to inspire customers. And for Tapestry, innovation is what will trigger the velocity of purchase in each of their categories: "This is where Tapestry is focusing its efforts. We want to be viewed as a house of brands that are "inspirational" as opposed to "aspirational".

But the challenges of this fast paced society are also opportunities: Social channels and the prominence of digital increases the emphasis placed on continuous innovation. In his views: "Social media in particular allows us to connect with our customers in a way that's instant and authentic, creating impressions. Positioning your brands as desirable and relevant – whether it's in Europe, Asia, or the US, online or in-store – is paramount". And Tapestry's investments are aligned to further fuel innovation and growth: "We are very excited about our e-commerce business globally, and more broadly, about driving digital innovation across the business for each brand. From a marketing perspective, we have accelerated the shift to digital this year and we are seeing the results of these moves in our customer acquisition. Increasingly, our marketing is driven by video content and our presence on global social platforms, including Instagram in North America and Europe, Sina Weibo in China and Line in Japan. Coach and Kate Spade runway shows were live-streamed across Instagram for followers to watch in real-time, with each e-commerce site hosting a "buy now" feature to purchase items from the show immediately".

Retail distribution and the way brands are now communicating with the global customer is another important challenge for any brand. A questions comes to mind immediately: How is Tapestry managing the integration of all their communication and retailing channels? "Each of our brands are unique and independent, while sharing a commitment to innovation and authenticity defined by distinctive products and differentiated customer experiences across channels and geographies. All brands have customer facing teams across product/design/stores and marketing that is individual and differentiated, only the 'functional' aspects are shared! We manage this fast-paced market well – we're able to capture the changes of consumers' increasing sophistication through enhanced shopping experiences, while attracting more Millennials and fashion savvy customers. Also, our digital strategy helps to reach out to a wider audience, while brand ambassadors like Michael B. Jordan and Selena Gomez help attract younger fans".


About Victor Luís
He is the man taking the reins of the Tapestry group, which announces itself as the first New York–based House of Modern Luxury Lifestyle Brands. The group's portfolio of brands includes Coach, Stuart Weitzman and Kate Spade. After attending the College of the Holy Cross and the Durham University for completing his BA and MA, respectively, Victor Luis began his career with several marketing and sales positions. Then he took the reins as Baccarat's Chief Executive in 2002 for four years. Before being appointed to the role of Chief Executive Officer at Coach in 2014, Luis served on the brand's leadership team since 2006 in various roles. In 2017, the group was renamed Tapestry Inc. and Victor Luis continued as the CEO of the group.