Tommaso Cancellara, Assocalzaturifici's General Manager, live on World Footwear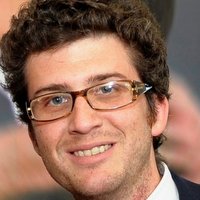 The World Footwear team spoke to Mr Cancellara about his expectations for the Italian footwear industry, the current state of the trade fairs and the challenges of his new role
The recently appointed General Manager of the Industrial Association of Europe's largest footwear producer started only a couple of months ago in a role he sees as a "combination of political, business and fashion".

Made in
Despite being new to the Association and the industry, Mr Cancellara already elected some of his work priorities. "We should ask, with passion and strength, the European Parliament and the European Commission to speed up the Made in process. I'm new in this Association and in this industry but I don't understand why Europe won't preserve the unicity and excellence of our incredible manufacturing production. Made in compulsory labelling should be a must for Europe. We, as consumers, want to know where our food is being made, where our cars are being produced (…) And so consumers should be granted this right, and we should be able to know where our shoes are being made as well".

Reshoring
Equally important for the Italian Association's General Manager is the reshoring fight: "For us re-shoring is not just a nice English sounding brand, but something that can create many workplaces and re boost the economy of the old continent. More than incentivizing companies with money, Mr Cancellara believes there should be a policy to "de-tax the production made in Europe". In an industry seeing a lot of competition from Asian countries, Mr Cancellara's view is clear: "Asia producers are good with quantity and for quality you must choose European products" and so consumers must understand that quality has a price.

Trade fairs
For the recently appointed Assocalzaturifici's General Manager theMICAM is "the biggest trade show in the world with more than 35 thousand people coming, most of them are buyers and B2B / business people" and he believes that some companies even make more than 50% of their entire turnover at theMICAM's two editions, February and September". In his view, " theMICAM has to remain a business trade show as this is recognized globally. However, we would like to also let theMICAM become a fashion and a glamourous event, "This is the future, strengthening the business part and opening theMICAM to the fashion world".

As for the project theMICAM in the world, it is difficult to forecast any major developments as this economic situation is not easy for companies and especially SMEs, which cannot afford to approach every single market. It adds an extra difficulty as: "In footwear you have to create an entire new collection when entering a new market. So it is not just about the cost of going with a stand to theMICAM NY (if we ever do it). It is about creating the right collection for the United States and this costs hundred thousand of euros". For now, the Italian Association is very focused on theMICAM Shangai, which is entering in a new stage as part of the CHIC platform. "CHIC is a well-established, most important trade show for fashion – it exists for many years. This year for the first time it will move from Beijing to Shanghai, because Shanghai is the fashion capital of China. And theMICAM Shanghai will be within this platform. So, we expect at least 11 thousand buyers, probably even more. And in our view this is a big success."

2015
2014 was a "very tough year" but Mr Cancellara is hopeful that it "has been the last tough year, as there are signs that the exports have raised". What about 2015? "As European and Italian, I hope Europe to be again our biggest and most important market. I'm a proud Italian and I hope that Italy has a big plus by the end of 2015. We also have to help our companies to understand China and Asia better. And of course the United States, they are leading again the world in terms of growth. They're really keen on buying European quality shoes, so we are expecting the US to be confirmed as one of the biggest markets".