Timberland launches first full circular shoe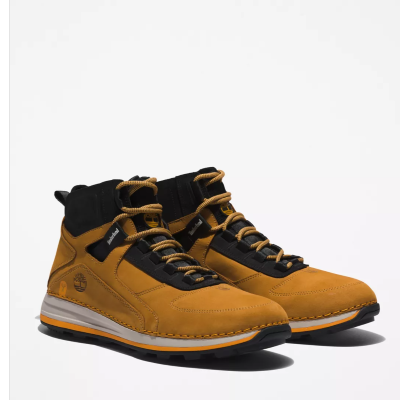 In addition to unveiling the first footwear model, Timberloop Trekker City Hiker, designed for full circularity, the brand is expanding its product take-back programme into some European markets
According to VF Corp's brand, the Timberloop Trekker City Hiker features a 'unique' sole construction, that is, the outsole can be easily removed and disassembled for recycling at the Timberloop take-back facility. Moreover, the new construction method lessens the chemical-based cements used, and the shoe has a removable inner bootie made of 100% recycled plastic ReBOTL fabric, integrated into the model through the lacing system for easy disassembly and recycling.
"We always have and always will create high quality, durable products that stand the test of time. Beyond that lens, we've added a focus on eco-innovation that's a natural progression in how we approach product design. Timberland has been using recycled materials in footwear for years, but the design of the new Timberloop Trekker puts us on the path to true circularity", explained Chris McGrath, vice president, global footwear design for Timberland.
The brand has also announced the expansion of its Timberloop take-back programme, launched earlier this year in the US, into the UK, Germany, France and Italy. Other European markets and APAC shall follow shortly. The programme invites consumers to return worn Timberland footwear, clothing or accessories to be disassembled and recycled/upcycled into new products or repaired/refurbished for resale. The Timberloop website is now accessible to support the resale component of the scheme, making the recycled and refurbished products available to consumers in the US, with other markets to follow.

Image Credits: timberland.com