The priorities of the new Head of Assocalzaturifici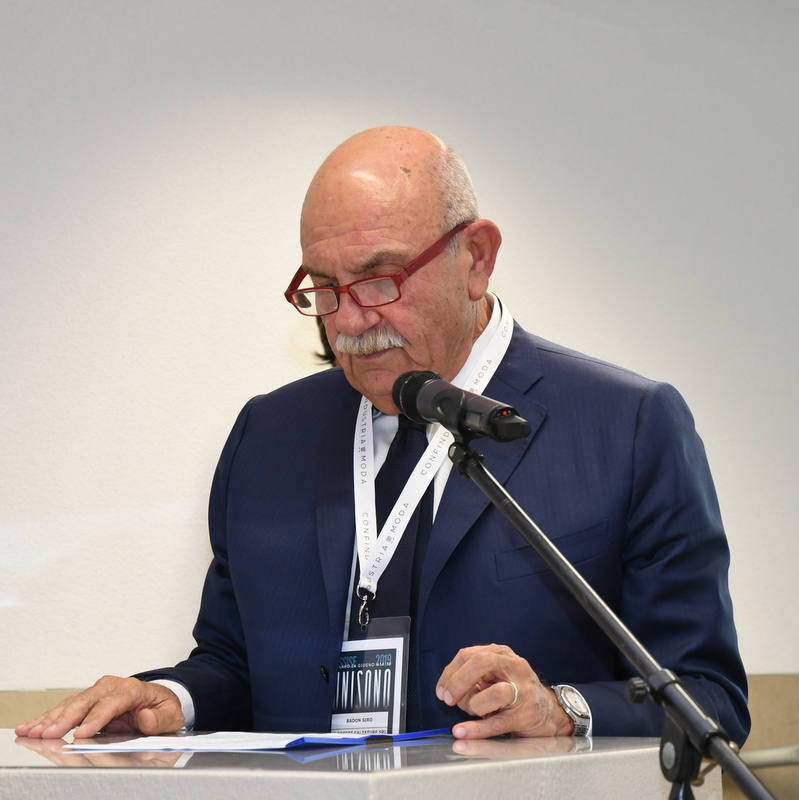 Siro Badon, the new Assocalzaturifici Chair, explained the guidelines of his mandate focusing on sustainability, education and training and internationalisation
The Assocalzaturifici General Meeting, which met in Milan today during the Assembly of Confindustria Moda, proclaimed Siro Badon, of shoe manufacturer De Robert, as the Chair of Assocalzaturifici for the 2019-2023 four-year period.
The newly elected Chair has outlined the priorities for his mandate: Made in Italy, innovation in the industry, sustainability of the production cycle, focus on the world of trade fairs and dialogue with the institutions: these were just some of the aspects highlighted in his speech.
Mr Badon' speech placed the emphasis on innovation, understood in terms of product research & development and as a focus on education and training and on the need for institutions to play their part more effectively. The new chair also reaffirmed the desire to strengthen the association's network of relations in Italy and to deploy targeted actions through research and innovation plans and projects, including as part of the new EU programme for 2021-2027 in partnership with CEC, the European Confederation of the Footwear Industry.


Sustainability
Mr Badon reminded those present of how sustainability is one of the biggest challenges of the future, given consumers' growing sensitivity to this theme, but also considering the need for businesses to save resources, cut down on waste and optimise energy supply. According to the new chair, it has now become essential for this reason to draw up a strategic plan, in which CIMAC, Research & Development and Education and Training will play a fundamental role within Assocalzaturifici, to help reduce environmental impact and step up the circular economy approach in the fashion industry.
Other aspects
Among other aspects of particular importance for the new chair is the lobbying concerning the importance of Italian-made goods in Italy, in the EU and in all other major footwear-producing countries, so that, with the support of the various industry organisations and Confindustria Moda, common policies and initiatives can be boosted to make the "made in..." label and certificate of product origin mandatory.

About Siro Badon
Siro Badon was born in Padua and joined the family business shoe manufacturer De Robert Srl in 1976, working with his father, who founded the company in 1955, and with his brother Roberto in production management. Later on, he was responsible for the administrative management of the company, of which he became the Chairman in 1986. He has been involved in several institutions related to the footwear industry, such as Cofindustria Veneto, Politecnico Calzaturiero and Confindustria Padova, amongst others.