The new FN Platform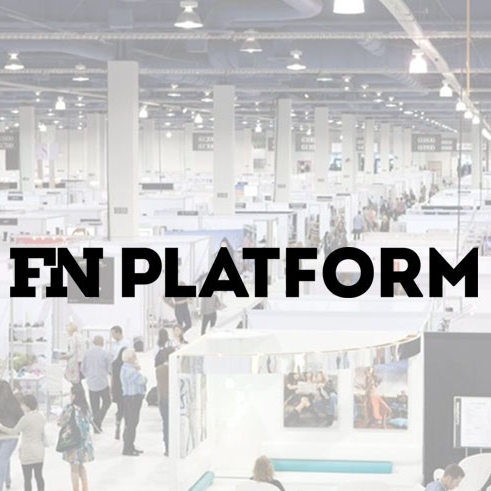 Informa has revealed a new show strategy for FN Platform. Changes will be in place for the next edition of the show in August, which is taking place from the 12th to the 14th
Informa Exhibitions, the owner of trade shows such as Project, MRket, FN Platform, WWDMagic, has announced an update about its fashion event MAGIC. Beginning in August 2019, MAGIC will move to a single venue, allowing its many shows to "exist as unique, curated neighborhoods within one single campus". This means the shows that are currently located at the Mandalay Bay Convention Center will move to the Las Vegas Convention Center to combine with the footwear and women's shows that take place there now.

Beginning in August 2019, MAGIC will be hosted under one roof, in one home, as one collective. The decision to unify MAGIC was made to "increase connectivity, cooperation and opportunity for its customers. Logistically, this means a shift from two venues to one. Fundamentally, it's a new perspective and a sharpened commitment to building a singular, powerful experience for our entire industry", commented Mark Temple-Smith, Managing Director of Informa (Fashion Exhibitions Business).

The show will move its footwear communities within each corresponding lifestyle category at Magic to correspond with the One Magic initiative at the Las Vegas Convention Center. In practical terms, footwear brands will continue to be grouped together by community on the floor but will be combined with apparel as opposed to be grouped in separate spaces. Informa believes the synergy within the other shows will allow exhibitors and retailers to shop apparel and footwear within the same exhibit halls.
FN Platform branding and assortments will be included in the following show spaces: Women's shoes will live with women's fashion apparel at Project Women's and Stitch in the North Hall; Men's, outdoor and dual-gender footwear will stand within men's apparel at Project Men and Magic Men in the Central Hall; Children's shoes will be housed alongside children's apparel in the North Hall; Fast fashion footwear will sit alongside the trend apparel of WWD Magic in the South Hall.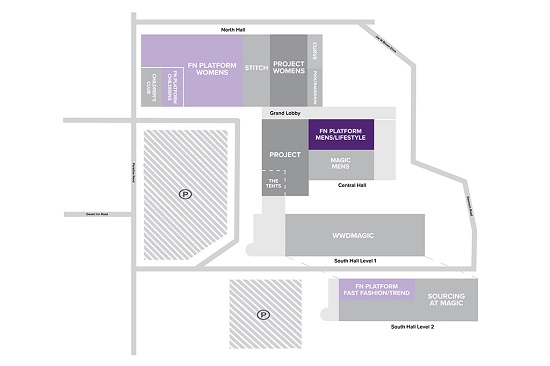 The new layout of FN Platform
Source: Informa
According to Leslie Gallin, President of Footwear at Informa, the advantages of this move are clear: "We are seeing retailers needing help to understand what to buy. What's trending, how are the consumers shopping? When we reviewed all of the data and queries by retailers we recognized an opportunity to try a new concept. As we began strategizing to bring all of Magic under one roof this August at the Las Vegas Convention Center, I thought this is a wonderful moment for us to bring our footwear closer to apparel. The advantages of the new layout - FN PLATFORM Women's footwear - will sit alongside our Project and Stitch apparel shows in the North Hall of the LVCC. This provides a seamless shopping experience. Retailers who only buy footwear will see no change - all of the footwear will still be merchandised together by lifestyle (all women's and junior footwear) but, now these same retailers can see color and style trends of the apparel which the shoes will be worn. Helping we hope to enable retailers to make good buying decisions for the coming season. It also opens the door for apparel retailers who are buying footwear to have a welcoming experience to shop for footwear. We will do the same with Children's, Men's and Fast Fashion. We believe this change will enable a new view for the importance of footwear in all retail doors".
So, the new shopping experience seems to be in everyone's mind and the advantages have been identified. What about the main highlights of the new format for exhibitors? Leslie Gallin further explains: "Exhibitors will now experience more of an active opportunity for picking up new business from apparel retailers who we know are adding more and more footwear to their buys. We believe we are charged with being change agents for the footwear industry. Since the announcement of the new layout of the show in August we have had extreamly positive response from both retailers and exhibitors".
Image credits: RICS