FN Platform to hold New York edition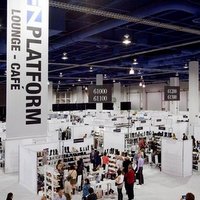 The Vegas-based footwear trade show is launching an edition in New York from February 2017. Sole Commerce show elevated to luxury driven brands
UBM Fashion Group, organizer of key trade events such as MAGIC, Coterie, Project and Stitch, announced the launch of FN PLATFORM in New York City.

From February 2017 onwards FN PLATFORM NYC will run bi-annually and take place during Coterie NYC inside the Javits Convention Center in New York City. The show will premiere alongside Stitch, Moda, Edit and Accessories the Show, to further cater to the women's market and offer a head-to-toe buying experience.

"FN PLATFORM NYC seeks to offer the same level of professionalism and product excellence to the New York market as its west coast counterpart", the organization claims..

In addition to the launch of FN PLATFORM in New York City, Sole Commerce will further elevate its show through a highly edited selection of brands for entryfocusing on the luxury market. The show will sit alongside accessories at the center of the Coterie show floor.

"Each year, the show has continued to thrive and these additions will bring continued freshness and opportunity for both sides of the aisle", stated UBM Fashion Group, President of Footwear, Leslie Gallin, adding: "Footwear is a critical portion in the fashion landscape. The east coast launch will offer a one-stop shopping experience while creating welcoming interest for new brands and retailers from all over the world."

FN PLATFORM debuted in February 2010 under the direction of UBM Fashion Group, President of Footwear Leslie Gallin. At its inception, FN PLATFORM spanned 40 000 square feet and in just 6 years, has grown to over 500 000 square feet at its Las Vegas showcase.