Tanners in Pakistan demand action to deal with exports decline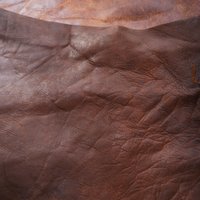 The Pakistan Tanners' Association (PTA) has requested an urgent meeting with the Government in order to discuss the decline of 26% in leather exports, as they believe urgent measures are required
Gulzar Firoz, Chairman of the Pakistan Tanners Association had urged the Commerce Minister to look into the decline of leather exports and meet the PTA delegation to make prompt decisions to act upon the declining trend of exports.

For the period July 2015- June 2016 exports declined across all types of leather products. Leather apparel and clothing fell by 12%, leather gloves by 11% and leather footwear by 19%, resulting in an overall average decline of roughly 18%.

The PTA Chairman is now claiming the Pakistan Government to consider putting in place measures to reverse this trend, such as waiving 3% Custom Duty on Import of Raw Hides and Skins and to extend incentives for sharing part of the financial cost for setting up labs in tanneries, amongst others.