Pakistan's footwear exports down by almost 20%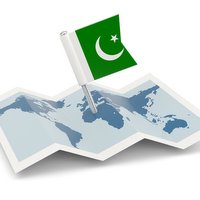 In the first eight months of the current financial year, Pakistan registered sales abroad of 8.14 million pairs of shoes. Value of exports, totaling 71.87 million US dollars, was down by 19.80%

Quantities of exported footwear in February increased compared to similar period in 2015, going from 1.18 million pairs to 1.49 million pairs. In value terms, exports of footwear declined from 12.08 million US dollars in February 2015 to 10.70 million US dollars in February 2016, according to data recently released by PBS (Pakistan Bureau of Statistics).

Leather footwear, representing 81.78% in total exported footwear, increased its volume of exports (+11.89%), despite a decline in value (-13.33%), going from 10.09 million US dollars in February 2015 to 8.75 million US dollars in February 2016.

During the period July 2015 – February 2016 Pakistan exported 8.14 million pairs of shoes, valued at 71.87 million US dollars. This compares to exports of 8.76 million pairs valued at 89.62 million US dollars in similar period in 2015 and reflects declines of 7.01% in quantity and 19.80% in value.

Leather footwear sales, representing the largest share in footwear exports in the period (82.46%), reached 59.27 million US dollars and went down by 23.50% during the first eight months of the year (quantities down by 12.22% during the period).

According to the World Footwear Yearbook, in 2014 Pakistan exported 48 million pairs of footwear valued at 131 million US dollars.