Some reasons to attend the upcoming Word Footwear Congress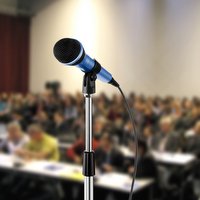 In preparation for the event we spoke to key figures of the footwear industry. Here are the reasons they elected to participate in this edition focusing on the thematic of Keeping one step Ahead: Meeting the Challenges of the Footwear Sector

The 5th edition of the World Footwear Confress, taking place in León, aims to endorse how this sector will keep ahead of what the consumer and the industry want, and how globalization influences the access to the markets, the maintenance of growth and the increased competitiveness.
Globalization is a thematic there has been on the spotlight for years, withouth losing intensity or relevance. As such is not surprising that the need to act sharply in a globalized world is a common reason pointed by our interviewers.
For William Wong, Vice President of the Hong Kong Footwear Association and President of Goddess International, Ltd (a leading manufacturer of slippers): "This congress is the best place to understand what is going on around the world". A necessity resulting from the ever increasing globalization, as "we are no long only competing with our friends or cousins in the nearby village. We need to understand better about the global market as well as your global competitors".
With an immense curriculum in the footwear industry, namely with passages through the Italian Footwear Association and the European Confederation of the Footwear Industry, Vito Artioli is the Chairman of top tailor-made shoes business (Artioli shoes) and was the Chairman of the latest edition of the congress, held in Rio de Janeiro (Brazil) in 2011. For him: "This increasing globalised world will continue suffering economic and social transformations never known in the past. The footwear entrepreneur cannot get along without thinking and confronting himself at international level with problems that he needs to consequently face in order to adapt his entrepreneurial strategies".
Founder and President of COUROMODA, J. Francisco Dos Santos has been closely engaged in the commercial promotion of Brazilian shoes in foreign countries, organizing and leading more than 100 official participations in European and American exhibitions by Brazilian footwear exporters. According to him, "The economy currently demands companies to be connected to the challenges surrounding their activity. That's not different in the footwear industry, especially as fashion and consumption's conditions change every six months. The congress in Léon will be a unique opportunity to consolidate the relations with the main industry and retail players from across the globe".
Varied themes with global reach and speakers with wider experience and knowledge are other reasons frequently pointed. Su Chaoying, President of the China Leather Industry Association, highlighted the importance of this type of event by the ability to gather in the same space so much knowledge and experience about the footwear industry, as it "brings together all the world footwear leaders and experts".
For more information about the 5th edition of the world Footwear Congress please refer to the
event's website
.