Skechers launches new subsidiary in Latin America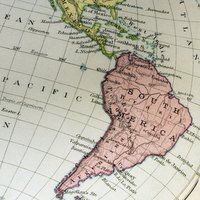 The US-based company, focused in lifestyle and performance footwear, announced the transitioning of its business in Latin America from a third-party distributor to a wholly-owned subsidiary


The new subsidiary, based in Panama City, Skechers Latin America LLC will oversee more than 30 countries in the region with special attention to the regional showrooms in Panama, Peru, Colombia and Costa Rica. Additional regions under the new subsidiary include the Caribbean, Ecuador, Guatemala, El Salvador, Honduras and Nicaragua.

Building on its nearly 20 years of business in Latin America, Skechers plans to grow its operations and footprint – transitioning 21 Skechers stores in the region to subsidiary-owned and -operated locations, looking at new retail destinations and expanding its account distribution base.

"Skechers' strategic business model has established a strong framework for our brand to grow in many parts of the world – and we see Latin America as the next natural destination for us to employ this vision," stated David Weinberg, Chief Operating Officer of Skechers, adding; "Over the years, our distributor in the region, Dabsan International, established an extensive retail and wholesale network in Latin America, and at one point became our largest distributor. Latin America and its key markets remain an important part of our international business, especially given our current growth in the Americas – including the United States, Canada, Brazil and Mexico."

Weinberg continued: "With the increased demand for our brand and incredible growth that Skechershas experienced over the last few years – including our international wholesale business, which has grown more than 60 percent in the second quarter of 2015 year over year – we see an opportunity to drive our Latin America business to the next level. We believe that we can use the strengths of our marketing, advertising, capital and infrastructure to significantly grow this key market, helping it reach its full potential."

Key executives at Dabsan International, including Dabsan company president Daniel Bassan, will help manage Skechers' subsidiary business in Latin America.